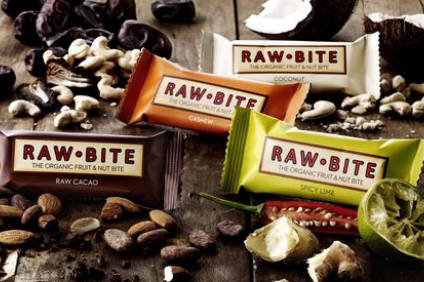 Germany-based biscuit and snack maker Bahlsen has acquired a majority stake in Rawbite, the Danish organic brand and producer of organic fruit and nut bars.
The financial terms of the transaction, including Bahlsen's stake in Rawbite, were not disclosed.
Bahlsen, which announced the acquisition today (20 December), said Rawbite would continue to operate as a "stand-alone business" with its headquarters in Copenhagen. Rawbite director and co-founder Rolf Nolsøe Bau "will continue to head-up" the company together with other co-founders Morten Fullerton and Nikolaj Lehmann, Bahlsen said.
Nolsøe Bau claimed the deal would provide Rawbite with "strategic and financial muscle". He said: "Add to this our relentless efforts in optimising the Rawbite brand, products and distri­b­u­tion model, the part­ner­ship will provide a unique oppor­tu­nity for us to reach even more consumers."
In June, Bahlsen named Scott Brankin, the head of the German biscuit maker's operations in central and eastern Europe, to the three-person management board that oversees the business.