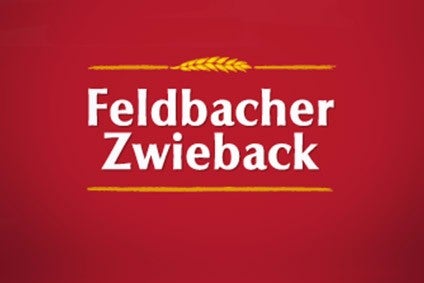 German snacks group Bahlsen has sold Austrian rusk brand Feldbacher Zwieback to local firm Brandt Zwieback-Schokoladen.
Bahlsen said its moves to make its operations in Germany, Austria and Switzerland work closer together meant it would focus on a select group of brands in the three markets.
"In the context of pooling our business activities in Germany, Austria and Switzerland within the Bahlsen business unit D-A-CH and the related reorientation of Bahlsen Austria, we will be focusing on the brands Bahlsen, Leibniz, Pick Up and Kornland. For this reason we sold rusk brand Feldbacher Zwieback," a spokesperson for Bahlsen said. "Because of its competency for rusks Brandt is a logical takeover partner."
The Bahlsen spokesperson said its units in Germany and Austria had operated independently but would now work more closely. "In the past Austria and Germany have been independent business units. Now we have brought them together in one business unit, which makes sense not only because of the same language: for example, we bundle knowhow, lift synergy effects and assure a uniform public image in the German-speaking region.
Officials at Brandt Zwieback-Schokoladen could not be immediately reached for comment.