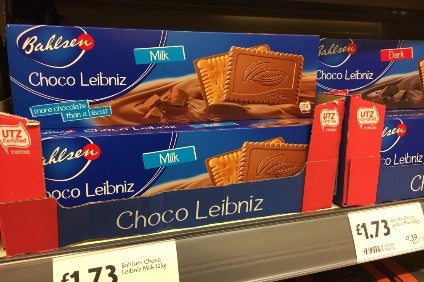 German cookie and biscuit maker Bahlsen has moved to unify its production standards in Europe.
The move comes amid a row over alleged 'dual-quality' food on sale in the EU. Some countries in central and eastern Europe have claimed identically-branded products are being sold in different parts of the EU with different recipes.
Bahlsen – which has a manufacturing facility in Poland serving eastern Europe – has acted to unify its production standards. It will now put butter – as prescribed in the original recipe – into products sold there instead of palm oil.
The company has not specifically said it is bowing down to pressure from eastern European EU members – and attempts by just-food to get a response from the firm proved unsuccessful – but the company was one of the food manufacturers named in reports citing differing ingredients for the same products sold in western and eastern Europe.
A row over so-called 'dual standards' from food producers has been rumbling on for some time, with countries such as the Czech Republic and Slovakia urging the EU to create a level playing field.
The former communist countries which are now members of the EU feel they are getting a raw deal from food producers – having to pay the same money for inferior products to those sold in the west.
Slovak Prime Minister Robert Fico called the practice of delivering products with lower-quality contents to post-communist countries degrading and unacceptable.
Bahlsen, a family business based in Hannover, has been producing cookies since 1889.