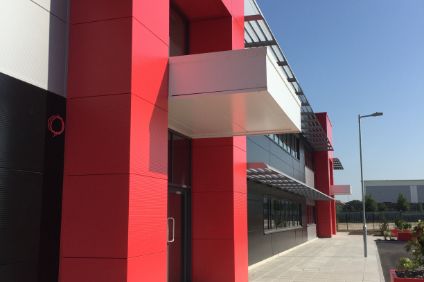 US sweet baked goods manufacturer Rich Products has revealed its UK operations are to be consolidated in a new production site at Andover, Hampshire, in southern England.
The company, said to be the largest privately-owned frozen-food company in the US, operates in the UK from bases at Fareham and Portchester, both in Hampshire, as well as in Hartlebury, in Worcestershire in the English Midlands.
The plan is for those facilities to close with all work switched to the new 15-acre Andover site, although all will continue to run alongside the new plant for the time being with the full transition planned for 2019.
Rich Products said it has completed a consultation process with staff and will continue to support all employees over the course of the restructuring process and transition.
The company said its new facility represents a multi-million pound investment and heralds Rich Products' commitment to long-term expansion in the UK.
David Hunt, managing director for Rich Products' operations in the UK, Europe and the Middle East, said: "The food manufacturing world is constantly evolving and undergoing rapid change. This requires us to adapt and innovate, and the new Andover site will mean state-of-the-art technology, exceptional working conditions, and will enable us to continue to improve upon our already first class customer service and range of sweet bakery products.
"This is an ambitious project that represents our long-term future commitment to the UK. With plans for the next five, ten and 20 years, the new facility will increase production and business efficiency as we enter a new phase of growth."
The new facility will also feature a dedicated artisan bakery where smaller batches of artisan lines will be produced.
Rich Products supplies baked products, fillings and toppings to the foodservice, in-store bakery and retail sectors. Its products include muffins, cookies and scones.