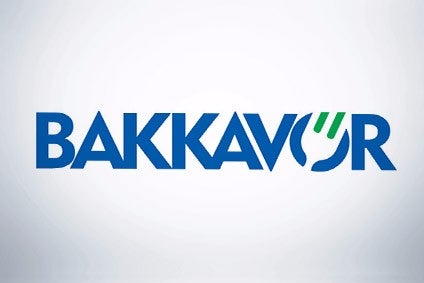 Bakkavor said the coronavirus outbreak in China is having a "significant impact" on the private-label firm's international business after reporting a "weak" performance in its domestic UK market, which generates the majority of revenues.
Reporting results for the year to 28 December, London-based Bakkavor, which supplies major UK supermarkets such as Tesco and Sainsbury's, said group revenues rose 1.5% to GBP1.89bn (US$2.4bn), with like-for-like sales up 1.7%.
Chief executive Agust Gudmundsson told analysts on a follow-up conference call 2019 was "characterised by weak growth in the UK", where sales edged up just 0.2% to GBP1.56bn. And finance chief Peter Gates said the new immigration rules announced by the UK government last week, "will only put further pressure on our model".
While Bakkavor's international sales are small in comparison – mainly made up from the US and China – the Asian country is a big expansion story for the business as it adds new factories to its existing capabilities, and coronavirus is expected to be a setback to the company's aspirations. Gates said further investment in China, where it is focused on the foodservice channel, is also planned.
International sales climbed 12.8% last year to GBP227.4m.
Speaking at length about the outbreak, which originated in the city of Wuhan, in Hubei province late in December, Gates told analysts: "The likely impact on our business from the coronavirus outbreak in China will inevitably set us back this year. The business started the year strongly but volumes there were significantly down in February and currently there is no clear visibility as to when more normal trading conditions might resume.
"At this stage, it's obviously very difficult to assess the financial impact of this but our current view is adjusted EBITDA before exceptions and start-up losses for our international business in 2020 could now be between GBP6m and GBP10m lower than 2019. The higher end of this range assumes the current situation continues until well into the second half of the year.
"But despite this, the fundamentals do remain strong, in both regions, and we are confident we have the right long-term strategy to take advantage of the exciting opportunities we still see there [China]. Over the medium term, we expect top-line growth to continue at recent levels."
China accounted for GBP102.8m of total revenues last year (+15.9%), and the US GBP130.6m (+15.7%). Still, Bakkavor reported international losses widened to GBP20.2m from GBP14.2m a year earlier.
Back in the UK, Bakkavor predicts an unchanged outlook for low to mid-single digit revenue growth for the current financial year, despite an acknowledgement by Gates that the two desserts acquisitions completed last year – BlueBerry Foods and Haydens – are "seeing benefits and enhanced returns" for the group. Both contributed GBP59m to revenues last year, he said.
Nevertheless, debt and leverage levels increased as a result of those two deals with the former rising to GBP354.8m from GBP309.3m. The net debt-to-EBITDA ratio increased to 2.3 times from 2 times, but is expected to come down again by the end of 2021, Gates said.