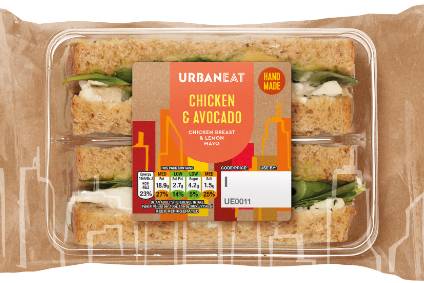 Private-label giants Bakkavor and Greencore have refused to be drawn on a report linking the companies to possible moves for UK food-to-go peer Adelie Foods Group.
Sky News reported Adelie has approached Bakkavor and Greencore about a deal. Citing unnamed sources, the broadcaster said a sale of Adelie could be struck in days.
Bakkavor and Greencore declined to comment when approached by just-food. Adelie had not commented at the time of writing.
Adelie, a supplier of branded and own-label food-to-go products, has gone through a number of owners in the last decade. The company, based in Southall in west London, was acquired by UK asset management company Intermediate Capital Group (ICG) from US private-equity firm H.I.G. Capital in 2016.
That transaction came just eighteen months after H.I.G, backed by debt provided by ICG, bought Adelie from India Hospitality Corp. (IHC), the Indian leisure company. IHC had owned Adelie for three years after buying the business from UK private-equity firm Duke Street Capital.
The most recent set of accounts publicly available for Adelie are for the 12 months to 30 September 2018, published by Companies House in July 2019. Turnover was up 10% year-on-year at GBP248.5m (US$309.1m).
Adelie made a loss during the year of GBP15.4m, down from a loss of GBP26.8m 12 months earlier. At an EBITDA level, the company generated a loss of just under GBP3m, an improvement of GBP8.3m the year before.
London-listed Bakkavor and Greencore are two of the largest food manufacturers in the UK. Bakkavor, which makes a portfolio of products including ready meals and desserts, generated revenue of GBP1.89bn in 2019, up 1.5% on a year earlier. It booked an operating profit of GBP69.4m and a net profit of GBP36.9m, compared to GBP85.6m and GBP67.2m in 2018 respectively.
Greencore, home to products including sandwiches, salads, soups and sauces, made revenue of GBP1.47bn in the year to 27 September, down 3.5% on a year earlier, although it posted a pro-forma rise of 2.6%. Group operating profit doubled to GBP99.8m. It made a profit for the year attributable to equity shareholders of GBP106m, compared to GBP33.8m 12 months before.