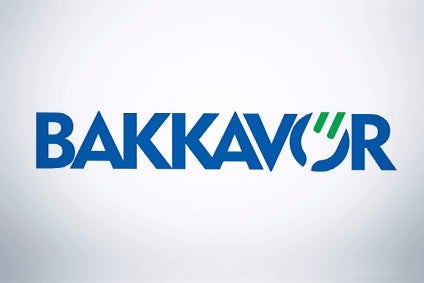 Bakkavor, the UK-based private-label business, has said that it will have to build a factory a year in China to match capacity to demand.
Speaking to analysts after reporting its full-year 2018 results, Agust Gudmundsson, chief executive officer of the business which makes salads, pizza, desserts, bread and ready meals for major retailers, said: "We expect to have to build a factory a year in China for the foreseeable future. That is just to maintain capacity in the areas in which we are currently trading."
Bakkavor said that over the last year its Chinese business reported strong growth on the back of "significant planned investment".
"Our reputation and credibility continue to improve in this dynamic market, and the transfer of our UK expertise has been an important factor in this success. In addition, our investment in new product development capabilities has broadened our offering to major customers, including for example the development of a fresh soup offering," it said.
The past year saw the introduction of three new Bakkavor factories in China.
One is a multi-product and multi-customer factory in Shanghai. The site is now in the early production phase delivering a range of salad and 'food-to-go' products.
It also completed a GBP3m (US$4m) investment in a new bread facility near Shanghai and spent a further GBP3m on a new facility in Chengdu, western China.
"We also continue to develop our supply chain and bring more of our raw material supply in-house," Bakkavor said.
A relatively new GBP20m facility at Hainen, in the east of the country, is already at capacity.
However, despite the fast pace of development in the country, the company's international division – which is largely made up of China and the US – provides only 11% of the company's revenues, and Gudmundsson admitted that its core UK market continues to suffer from headwinds and warned of a tough first half of 2019.
"Subdued consumer confidence and inflationary pressures have continued into 2019, and therefore we remain cautious and expect little improvement in underlying market conditions. Consequently, we expect limited growth in the UK and a corresponding decline in the group's EBITDA margin in the first half of the year," he said.
"However, in the second half, we anticipate an uplift in UK revenues as we benefit from recently-secured new business."
Bakkavor saw revenue increase by 2.2% to GBP1.85bn in 2018, on a year-on-year basis, while adjusted EBITDA was up 0.6% at GBP153.5m.
"It was a tough year, not great but not bad either," said Gudmundsson.