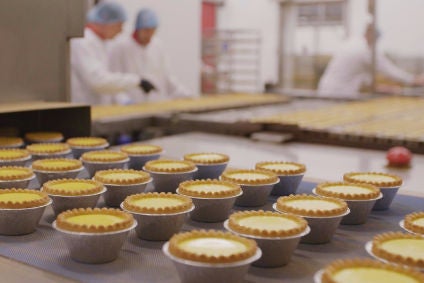 UK-based private-label giant Bakkavor has torn up plans to float in London, pointing to the "current volatility" in the market for IPOs.
Bakkavor, co-owned by its founders, Lýdur and Ágúst Gudmundsson, as well as US hedge fund The Baupost Group, announced last month its intention to list on the London Stock Exchange and said it expected to float in November.
However, in a brief statement this morning (3 November), the pizza-to-salads supplier insisted there had been enough demand from institutional investors for the IPO but blamed market conditions.
"Whilst the company received sufficient institutional demand to cover the offering, the board has taken the decision that proceeding with the transaction would not be in the best interests of the company, or its shareholders, given the current volatility in the IPO market," Bakkavor said. "The business continues to trade well and against this backdrop, the board remains confident in the outlook for the group."
The group has approximately 19,000 employees, operating 26 factories in the UK, three in the US and eight in China. Bakkavor is building a fourth plant in the US and a ninth in China. Announcing the plans for the IPO last month, Bakkavor said it wanted to have a "transformative influence" on the development of the fresh, prepared food categories in the two countries, where the segments are less mature than in the UK.
Patrick Coveney, the CEO of Ireland-based Greencore, one of Bakkavor's rival private-label suppliers, said he was "disappointed" at the company's move.
Disappointing to see @Bakkavor cancel IPO; a good, well run, on-trend business that would have built further UK food presence on @LSEplc https://t.co/XaAqx3kED4

— Patrick Coveney (@patrick_coveney) November 3, 2017
Elsewhere in UK business circles, telecommunications company Arqiva this morning also announced its decision to "postpone" its own plans to list in London.
"The board and shareholders have decided that pursuing a listing in this period of IPO market uncertainty is not in the interests of the company and its stakeholders, and will revisit the listing once IPO market conditions improve," Arqiva said.