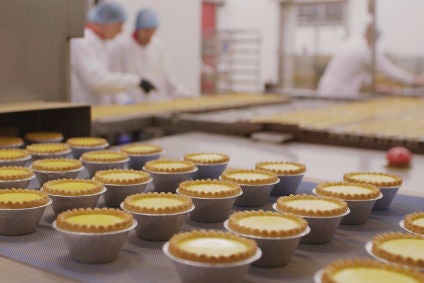 UK private-label major Bakkavor has announced Peter Gates, who has served as chief financial officer for ten years, is to step down from the role.
Gates has notified the company's board that he wishes to retire at the end of the year and will therefore relinquish his current role as CFO and member of the board from 26 December.
His successor will be the current president of Bakkavor's US unit, Ben Waldron.
Gates joined Bakkavor, which supplies fresh food to many of the UK's largest grocers, as interim group treasurer and was appointed CFO in November 2010. During his career with the company, he has supported its development from a private group through to a public company and the drive to refocus the international expansion to concentrate on the US and China. He has also overseen several acquisitions and disposals.
Waldron joined Bakkavor as group financial controller in 2011 and then became head of strategic development, supporting the group's IPO in 2017 and leading the acquisition of Haydens Bakery and the disposal of non-core businesses in the UK and Europe.
He took on responsibility for the US operation in January 2019.
He will be replaced as president of Bakkavor USA by Pete Laport, who has held management, operational and commercial roles at PepsiCo and Nestle, and led the global supply chain for Dunkin' Donuts and Baskin-Robbins ice cream and for fresh prepared salad producer Ready Pac.
Agust Gudmundsson, group chief executive, said: "I would like to add my sincere thanks to Peter. During his ten years with the group, he has played a major part in our development, growth and success and has supported me immensely in creating the business that we are today."