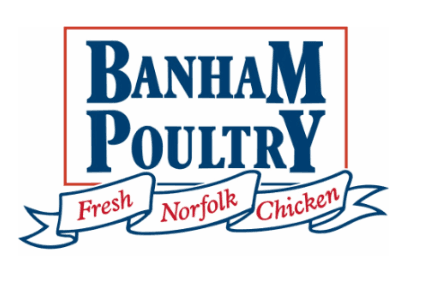 UK-based Banham Poultry has been bought out of administration by Chesterfield Poultry, saving 1,000 jobs in Norfolk in the east of England.
Allan Graham and Trevor Birch of Duff & Phelps were appointed joint administrators for beleaguered Banham Poultry on Friday (5 October), the same day media reports suggested UK turkey producer Bernard Matthews was among firms vying for the independent family-owned business.
The deal also incorporates Banham Group, which was responsible for the rearing of chickens, while Banham Poultry dealt with the processing at its Attleborough plant around 12 miles from Norwich. The business is the largest employer in Breckland, Norfolk, employing over 1,000 workers directly or via contract staff.
Graham at Duff & Phelps said: "The business has faced a perfect storm in recent months, with increasing margin pressures from supermarket chains as a result of price competition, combined with increases in feed prices. It had been undertaking a number of capital projects designed to improve productivity in the longer term but these have impacted short-term profitability, which in turn has hit margins."
Derbyshire-based Chesterfield Poultry is another family-owned business supplying grocery stores and small supermarkets around the UK, processing over 1.2 million birds a week.
"The Foulger Family are very pleased to have secured a deal with Chesterfield Poultry to ensure the long-term future of Banham and secure the continued employment of a very loyal workforce, which was always at the forefront of any negotiations," said Michael Foulger.
Chesterfield's chief executive Nadeem Iqbal added: "We are delighted to welcome Banham into the Chesterfield family and look forward to continuing the legacy of the brand and quality poultry production in Attleborough."
Banham has been operating in Norfolk for more than 50 years and had an annual turnover of approximately GBP150m (US$196.2m), according to a statement issued on Saturday. The company accounted for 7% of the UK poultry market and also exported to other countries.
Graham at Duff & Phelps added: "The sale of the business – covering all assets, employees on permanent contracts, a hatchery and farms and processing plants at Banham – is a success. The swift conclusion of this sale has enabled Duff & Phelps to secure the future of over 1,100 employees, ensuring no break in processing and animal husbandry, guaranteeing the continued supply of high quality poultry to the UK food industry."