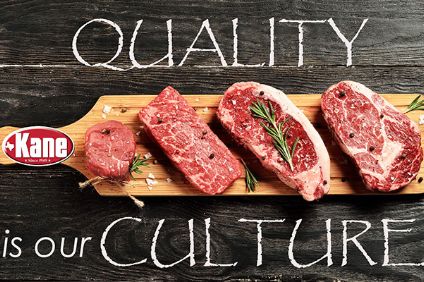 Kane Beef, the US meat business which went bankrupt last month, has been sold to real estate firm JDH Capital Co. for an undisclosed sum.
A receiver was appointed to Texas-based Kane Beef in October when it was disclosed the company owed millions to customers, creditors and the city of Corpus Christi, as well as US$400,000 in back taxes.
Late last month Richard Schmidt, the court-ordered receiver and a former bankruptcy judge, placed the company under the protection of the US Bankruptcy Court by filing Chapter 11 "to facilitate the on-going sales process of the assets" and "to assure the fair treatment of our creditors and employees."
Now JDH has emerged as the winner of a bankruptcy auction. Under the terms of the transaction, it will acquire substantially all the operating assets of Kane Beef.
It said it plans to make "meaningful investments" in the processing plant and will continue to operate the business as a going concern.
Ryan Connelly, managing director of JDH, said: "The auction of the Kane Beef property represents a new beginning. While there have been recent challenges with the business, our potential investment is an indication of the opportunity we see to turn things around.
"We will be moving ahead in the coming weeks to fully assess the business and formulate a long-term plan for revitalisation. Pending closing and receipt of all required permits, our goal is to resume operations as soon as practicable and get employees back to work."
Kane Beef annually processes 267,000 head of cattle from 30 feedlots around Texas and is said to operate the tenth largest slaughterhouse in the US. It supplies meat across the country and owns brands including Texas Star Beef and Republic Reserve.
The company, which can trace its roots back to 1949, employs 750 people.