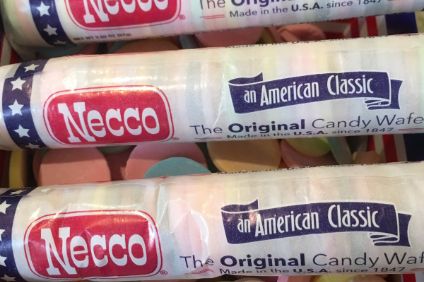 A bankruptcy auction for US candy supplier New England Confectionery Co. is to be held on 23 May.
Necco filed for Chapter 11 bankruptcy protection last month after three creditors, who claimed they were owed more than US$1.6m, reportedly filed a petition to attempt to force the supplier into an involuntary bankruptcy.
According to The Boston Globe, Gordon Brothers, a liquidator based in the city, has made an offer of US$13.3m for Necco's assets and committed to running the business through to November. After receiving the bid, Necco had asked the bankruptcy court to not hold an auction but its request was turned down.
Rival offers must tabled by 18 May and be worth at least $13.96m, the newspaper said.
The maker of Necco Sweethearts, Necco Wafers, Skybar, Clark Bar, Mary Jane and Mighty Malts can trace its roots back 171 years and has claims to being the oldest multi-line confectionery manufacturer in the US.
The company moved to Revere in 2003 after 76 years in nearby Cambridge.
Last year, Necco sold its 810,000 sq ft plant and 55-acre grounds in Revere to locally-based real estate firms Atlantic Management Corp. and VMD Companies for US$54.6m. It is understood its lease is up in August.