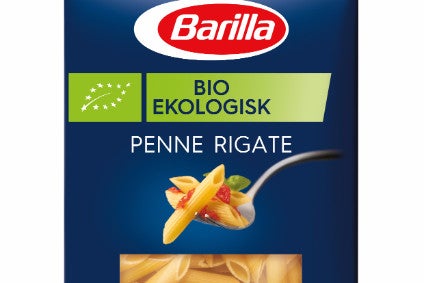 Italian food business Barilla has completed the expansion of a US production facility in the state of Iowa.
Situated in Ames, the pasta plant now has eight manufacturing lines following the addition of two others producing gluten-free pasta in 2015 and also features an integrated durum mill. The family-owned company said the site now has the capacity to process 200,000 metric tonnes of dry pasta a year.
Barilla has maintained a presence in Ames since 1998 and employs 214 people at the factory. Local and state governments have supported the firm through tax incentives during the course of its new projects.
Attending the ribbon-cutting ceremony in Ames was Barilla chief executive Claudio Colzani, Iowa governor Kim Reynolds, the major for Ames John Haila, and the head of the local Economic Development Commission Dan Culhane.
"Pietro Barilla had a vision for our company to bring to the US high-quality, healthy foods inspired by the Italian, Mediterranean lifestyle," Colzani said, referring to the company's founder who started the business in Parma, Italy, in the 1800s. "Over 20 years ago, we were drawn to the unparalleled work ethic of Iowans, the agricultural know-how of Iowa State University and the proximity to favourable rail access as well as the critical regional supply of wheat."
Last summer, Barilla unveiled plans to spend EUR1bn (then US$1.18bn) over the next five years on investment in production, innovation and geographic expansion. The company makes pasta under its namesake brand, as well as Mulino Bianco, Harrys, Pavesi, Wasa, Filiz, Yemina e Vesta, Misko, Voiello and Academia Barilla.