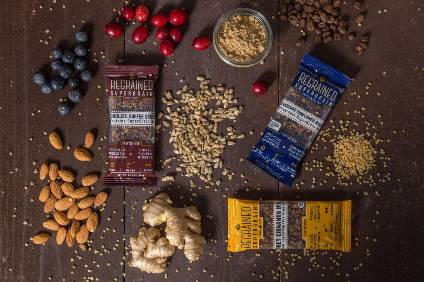 Italian food giant Barilla is among the investors to have taken part in fundraising at ReGrained, a US firm that turns food waste into ingredients and packaged products.
San Francisco-based ReGrained seeks to "transform food manufacturing byproduct into tasty superfoods". The company has a plant that converts grain generated by the brewing industry into ingredients to be used by food manufacturers, while, last month, it launched its first consumer product line, SuperGrain bars.
ReGrained said the fundraising, which generated US$2.5m and also featured global ingredients business Griffith Foods, would help the business expand its processing and commercialise its ingredients business.
"Our purpose is to better align the food we eat with the planet we love. Our edible upcycling model changes the way we value food and the resources that support all life," ReGrained CEO Daniel Kurzrock said.
Barilla first invested an undisclosed sum in ReGrained through its in-house, venture-capital fund Blu1877, which the pasta maker launched in November 2017.
A third investor ReGrained named was Telluric Foods, a business based in San Francisco that describes itself on its website as a "private-equity group and innovation lab incubating and accelerating sustainable brands".
ReGrained said the round of fundraising attracted "many other strategic and crowdsourced investors", without disclosing their identities.