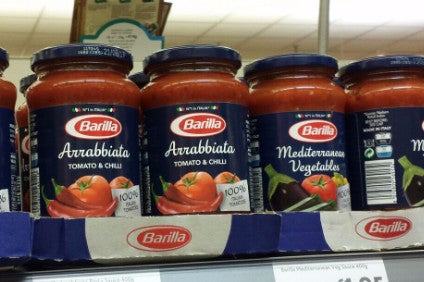 Barilla, the Italy-based food group, has set out plans to spend EUR1bn (US$1.18bn) over the next five years on investment in production, innovation and geographic expansion.
The family-owned giant said some 60% of the investment would be aimed at "boosting competitiveness and sustainability by improving processes and technologies", with the remainder on innovation and expanding internationally.
Barilla plans to expand its plant near the Italian city of Parma, a move the company said would make the facility "the largest sauce factory in Europe".
The group is also set to put money into its production network overseas, with plans for facilities in the US and Russia.
"Investments in Italy will mainly be focused on asset maintenance and replacement, innovation and on quality and food safety improvement. Outside Italy, investments will be mainly aimed at expanding production capacity to grow the business," Barilla said in a statement.
In 2017, Barilla generated revenues of EUR3.47bn, net of foreign exchange effects, a rise of 3% year-on-year.