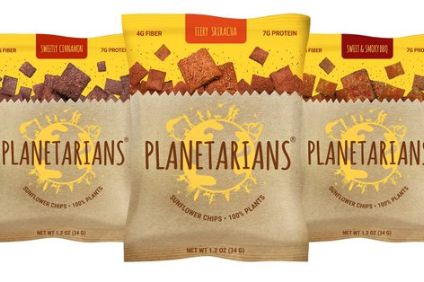 Barilla , the Italy-based sauces and pasta maker, has taken part in a US$750,000 investment round in US ingredients start-up Planetarians.
It invested via its in-house venture capital fund Blu1877, alongside TechStars , SOSV, The Yield Lab and a group of angel investors.
San Mateo, California-based Planeatrians is an ingredient tech company, up-cycling by-products – such as de-fatted sunflower seeds – and solid food waste into high-protein, high-fibre ingredients like flour "that allow brands to create products that appeal to customers who want better-for-you, better-for-the-environment foods".
Planetarians has taken part in tests at one of Barilla's facilities, using its up-cycled flour to make crackers, breads, biscuits, tortillas, and pasta.
The company's founder and CEO, Aleh Manchuliantsau, said: "Our technology allows food processors to sell by-products that can now be transformed into a high protein, high fibre flour at a premium price, a powerful incentive to re-purpose by-products that would have otherwise been wasted or used as feed."
Planetarians will use the funding to continue trials with customers and enlarge the range of product applications to noodles, breakfast products, dips, and purees.
Michela Petronio, from Blu1877, said: "When you up-cycle what's already grown, you don't need to grow more crops, occupy more land, consume more water.
"Re-purposing by-products you can help to fight the climate change. Making protein affordable you fight food insecurity for current and future generations."
Read Big Food's stake in the future – in-house venture-capital funds