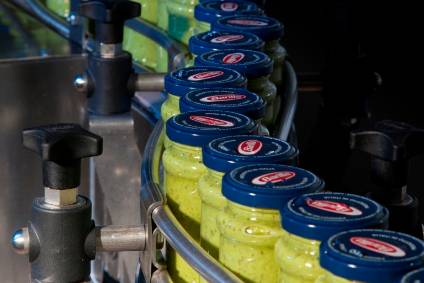 Italian pasta group Barilla is to invest "in excess" of EUR50m (US$53.2m) in the expansion of its pasta sauces plant in Rubbiano, in Italy's Parma province.
Barilla said yesterday (16 February) the project will expand the site to a total 30 square metres and increase maximum production capacity to more than 122,000 tonnes annually. On completion next year, the facility will be "the largest and most efficient production plant of pasta sauces in Europe, and one of the most sustainable in the world", Barilla said.
The expansion is needed because sales of sauces "have increased by more than 45% since 2012 in all geographical areas", which pushed existing production capacity at Rubbiano towards "saturation point", Barilla said. The company said it also wants to expand international exports.
An additional 60 jobs will be created as a result of the expansion of the plant, which was opened in 2012 with what the company said was an initial investment of EUR40m. The company said employment would be in line with its diversity and inclusion plan "to achieve a perfect gender balance with a 50% female workforce in 2020".
The plant currently produces a range of tomato-based sauces, Pesto and Pestati and the latest investment will extend production to all recipes containing meat, Barilla said. "None of the Barilla sauces contain preservatives and their nutritional profile has been improved in the last three years, for example by reducing salt by 23%."
Carlo Carteri, head of pasta and sauce production plants in Europe said: "It will be a totally integrated factory, designed in-house and fully consistent with the good for you, good for the planet business strategy."
Carteri said the expanded plant "will feature innovative technology with robotised and digitalised equipment… capable of further boosting the levels of product quality and safety by combining efficiency and flexibility with a sophisticated traceability system".
According to Barilla, the expansion project aims to reduce the environmental impact of the plant by cutting CO2 emissions by 7%, reducing water consumption by 9% and recycling 95% of waste.