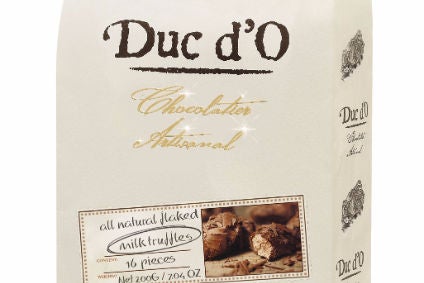 Baronie , the Belgian chocolate maker, is to end production at its Duc d'O factory in Kruibeke, moving output to sites in Bruges and Veurne.
A spokesperson for Baronie told just-food today (10 March) the decision to move the lines was made "purely on economical aspects".
"The total production volumes concerned are too low to produce in a responsible way," he said.
The spokesperson did assure the Kruibeke site would remain open, contrary to a number of media reports suggesting the facility would close. The site will continue to be used to house commercial departments.
"All related production staff are being offered a job in the other two sites," the spokesperson said, confirming that the move directly impacted 60 jobs.
"This [is part of a social plan] which is currently been drawn up," the spokesperson added.
The transferred production at Bruges and Veurne is expected to start in September at the latest.