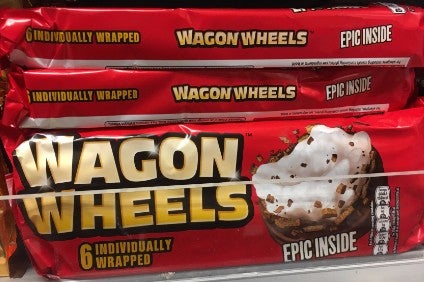 The intended acquisition by B2B giant Barry Callebaut of chocolate manufacturing assets of UK-based Burton's Biscuit Co. is being looked at by the country's competition watchdog.
Under the deal announced earlier this week, Switzerland-based chocolate ingredient supplier Barry Callebaut will buy the chocolate making equipment resident at Burton's factory in Moreton, in the north-west of England.
The Competition and Markets Authority (CMA) has consequently launched what it calls a Phase 1 enquiry, where it invites third parties to comment on mergers or acquisitions to establish whether they will result in a "substantial lessening in competition".
Should that be deemed to be the case, the CMA then moves on to a more in-depth investigation, or Phase 2.
A decision is due on 16 November.
In a statement announcing the decision this week from Barry Callebaut, Nick Field, the CEO of Burton's, said: "This new partnership, with their larger network and enhanced capabilities, directly supports our intent and commitment to maintain and enhance our industry-leading chocolate biscuit offering."
Speaking to just-food today, Barry Callebaut, which has two sites in the UK, said it had noted when announcing the deal it remained subject to competition approval. Barry Callebaut added it was not mandatory to inform the CMA of when a transaction had been made but the company had decided to do so for reasons of good corporate governance.