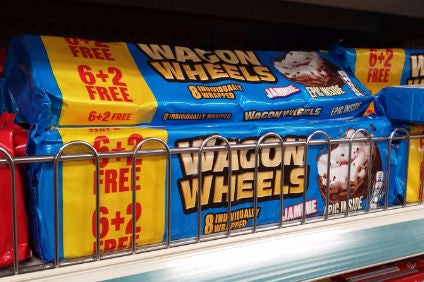 The intended acquisition by B2B giant Barry Callebaut of chocolate manufacturing assets of UK-based Burton's Biscuit Co. has been given the all-clear by the UK's competition watchdog.
The Competition and Markets Authority (CMA) said in a statement today (8 November) it has "cleared the anticipated acquisition by a subsidiary of Barry Callebaut AG of certain business assets of Burton's Foods Limited".
In September, the CMA said it was considering whether the transaction would result in a "substantial lessening of competition" and called for comments on the transaction from any interested party.
But now it has declared it is happy for the deal to go ahead.
Under the deal, announced in September, Switzerland-based chocolate ingredient supplier Barry Callebaut will buy the chocolate-making equipment resident at Wagon Wheels maker Burton's factory in Moreton, in the north-west of England.
At the time the deal was announced, Nick Field, the CEO of Burton's, said: "This new partnership, with their larger network and enhanced capabilities, directly supports our intent and commitment to maintain and enhance our industry-leading chocolate biscuit offering."