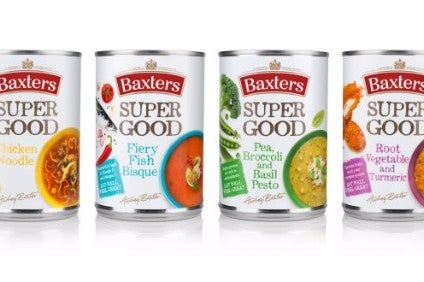 Soups-to-preserves manufacturer Baxters Food Group is the latest company to admit to stockpiling materials as part of its planning for a 'no-deal' Brexit.
It follows in the footsteps of the likes of Premier Foods and Nestlé, which have already admitted to hoarding ingredients or end products in readiness for possible disruption to supplies if the UK leaves the European Union on 29 March next year with no trade deal in place.
The Fochabers, Scotland-based business, which was founded by George Baxter in 1868, manufactures in the UK, mainland Europe, the US and Australia. As well as its branded soups, chutneys and jams, it owns Fray Bentos, the canned pie maker.
The Times newspaper reported its executive chairwoman Audrey Baxter told analysts and reporters uncertainty over Brexit made planning for growth difficult.
She is quoted as saying: "We are deeply concerned and it is almost impossible to plan a business correctly for this [European] market. We do not have the answers, but are assessing things independently and trying to come up with solutions.
"For us, no deal is an absolute nightmare. We are doing what you would expect. We are stockpiling, we are working with our suppliers, considering what volumes we need to put through the factories and seeing if our shift patterns are correct."
Baxter said the company would not be investing in its UK and European operations when there is so much uncertainty.