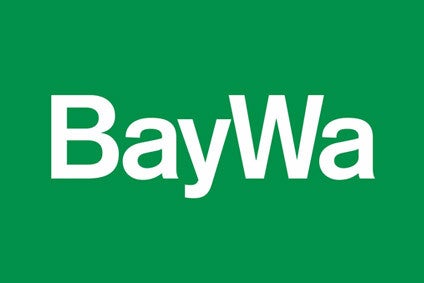 Germany-based produce-to-energy conglomerate BayWa booked a drop in operating profit for 2016, citing "difficult" agricultural markets that offset slight sales growth.
The company, whose interests span construction and energy as well as food, said its fruit unit "once again developed particularly well" in the period. "The international fruit business and renewable energies posted very favourable development and had a positive effect on total earnings," said CEO Klaus Josef Lutz.
However, this was offset by challenges in at the company's agricultural trading business, which was "significantly influenced" in 2016 by the "tense" situation on global agricultural markets. "A comfortable supply situation with agricultural commodities worldwide intensified the pressure on prices. Changing forecasts for the most important agricultural commodities, some of them contradictory, led to extreme volatility in certain instances, such as in international soya trading, and had a negative impact on the entire industry," the company noted.
As a result, 2016 EBIT dropped to EUR144.7m (US$153.8m), compared to EUR158.1m in 2015.
BayWa was, however, able to report higher group-wide sales in the 12 months to end-December. The company's sales increased to EUR15.3bn from EUR14.9bn in 2015.
Looking to the coming financial year, Lutz took an "optimistic view" of the group's prospects. "The positive prospects overall, in agricultural trade as well, lead us to expect significant increases in earnings again in 2017," he said.