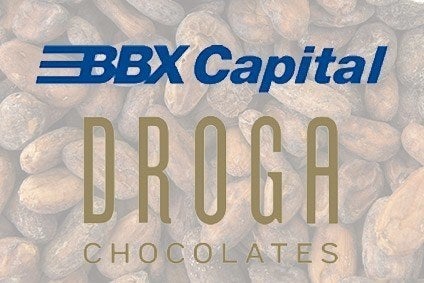 US private-equity firm BBX Capital Corp. has announced the acquisition of California-based Droga Chocolates.
The deal, struck for an undisclosed sum, was made through BBX's confectionery arm BBX Sweet Holdings, built in recent years through M&A.
BBX said Droga Chocolates is a manufacturer of "all natural … classic confections…with modern twists" including Money on Honey, Nutty Puddles, Peanut Butter Bots, Rebel Rocky Road and Big Bite Brittle.
Its products are sold through various distribution channels including natural and mainstream grocery chains, gift shops, online and at speciality retailers in the US, Canada, the UK and Japan.
Jarett Levan, president of BBX Capital and CEO of BBX Sweet Holdings, said: "As we focus on continuing to extend our reach into the confections industry, the acquisition of Droga is a great strategic fit for our portfolio and expands our growing number of product offerings in the confectionery and indulgent snack category."