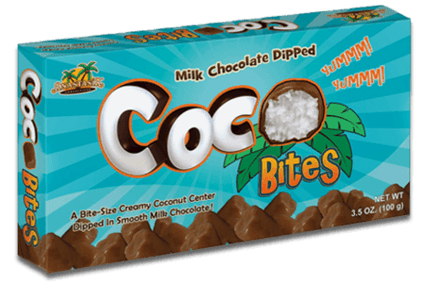 US investment firm BBX Capital Corp. has continued its acquisition spree with the purchase of Florida-based confectioner Anastasia Confections for an undisclosed sum.
Founded in 1984, Anastasia manufactures gourmet candy, coconut candy, chocolate gift products and premium candy specifically for Florida tourists. It operates an 80,000 square foot production facility in Orlando.
"The success and recognition of Anastasia Confections products in Florida paved the way to its expansion and branding on a national level. Today, several mainstream grocery chains, mass merchandisers, gift shops, theme parks, and other retailers across the US, Canada and the Caribbean carry Anastasia's Coconut Patties and a variety of their other products and product line," Jarett Levan, president of BBX Capital, said.
Mike Constantine, founder and president of Anastasia Confections, added he was "excited to grow the company" with BBX's support.
BBX has been an active acquirer in the US premium confectionery sector. Anastasia is the investment firm's fifth acquisition since the end of last year. Since December 2013, the company has snapped up: Helen Grace Chocolates, Jer's Chocolates, Williams & Bennett and Hoffman's Chocolates.