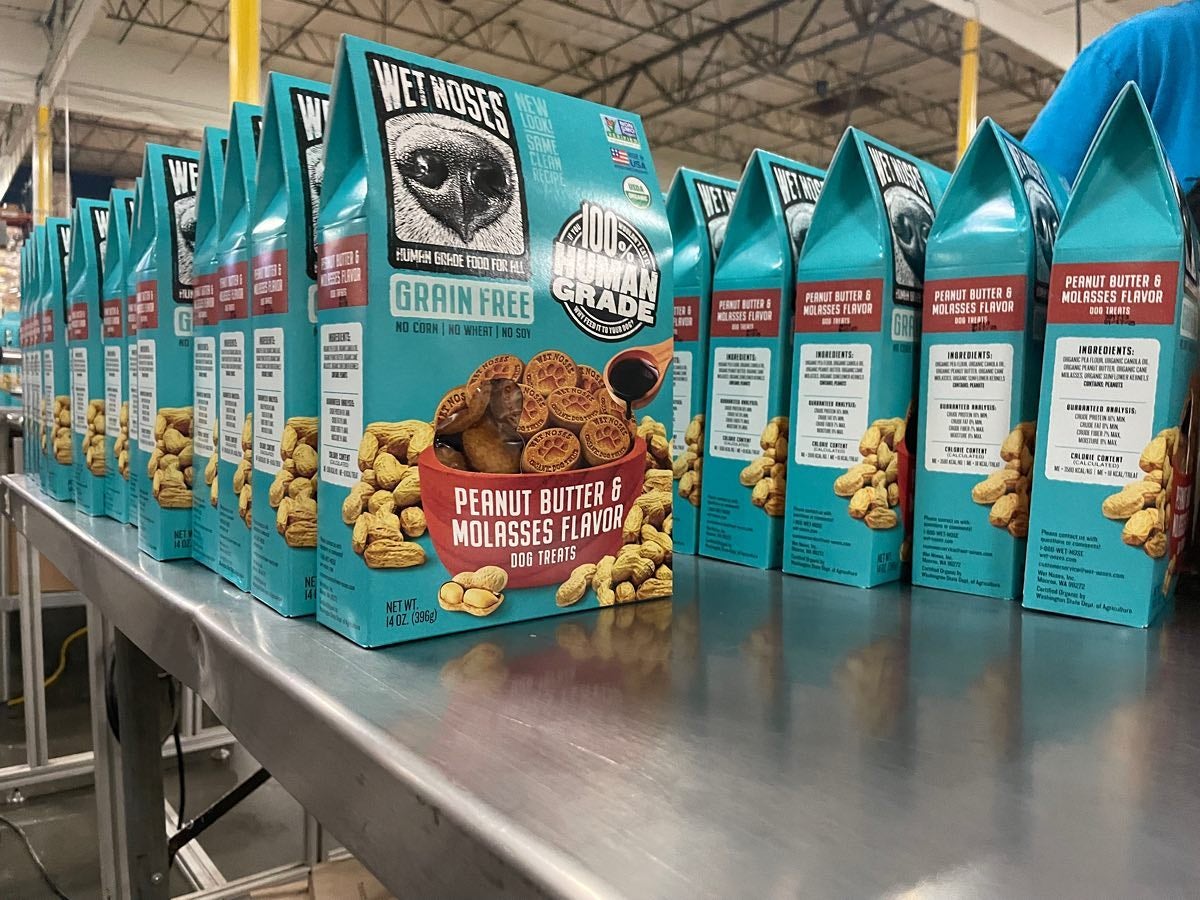 Beach Point Capital Management has acquired a majority stake in Wet Noses, a manufacturer of "human-grade" natural and organic pet food.
The fund had already bought a minority shareholding in the company in December 2019.
The investment will support Wet Noses' efforts to expand its manufacturing capacity amid what the company says is "growing demand" for its organic pet food and treats. Financial terms were not disclosed.
Founded in 1998, Seattle-based Wet Noses makes branded and private-label pet food. It is also a contract manufacturer for other brands.
As part of the deal, founder Jasmine Galligan will return to Wet Noses as CEO. Galligan was chief executive until 2020. Former COO Jeff Quinn is also set to rejoin the business.
Just Food has approached Beach Point to clarify who Galligan and Quinn are replacing in the roles.
"We are excited to have Jasmine and Jeff rejoin the company and lead Wet Noses during its next phase of growth," Evan Klebe, managing director at Beach Point, said. "Both executives have a deep knowledge of the core business and its history, which, coupled with the added financial and strategic resources Beach Point can offer, will help the business fully capitalise on the compelling opportunities it sees across the pet treat and food market."
Galligan said she was "excited to rejoin the company's leadership team" and added: "Beach Point has been a terrific partner since its initial investment in 2019 and has been instrumental in implementing a growth strategy that has already expanded our customer relationships and product capabilities and enhanced our overall approach to building our business."
According to the Association of American Feed Control Officials in the US, there is no legal definition in the country for the term "human-grade."