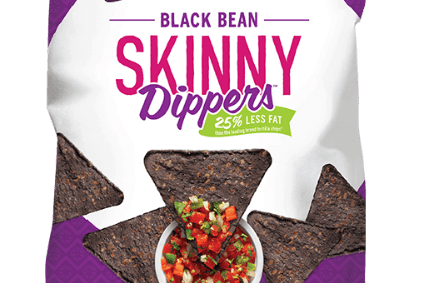 Beanitos has hired Giannella Alvarez as chief executive of the US bean-based snacking company to replace Dan Costello who is leaving to take up the position of president at beverage maker X2 Energy.
Alvarez's appointment took affect on 22 January. She was most recently CEO at US firm Harmless Harvest , where she led the organic coconut water company for almost two and a half years, according to a statement from Beanitos. Alvarez also serves as a director on the board of Domtar Corp. and Ruth's Hospitality Group .
Doug Foreman, who founded Texas-based Beanitos in 2010 under the banner 'Beans are Better', said: "I am confident that Giannella's calibre of experience and leadership will accelerate Beanitos' rapid growth in the snacking category."
The statement added Beanitos "continues its mission to offer better-for-you snacks that deliver on both flavour and nutrition powered by beans".
Beanitos' website names the numerous health benefits of its bean-based product range, which includes chips and dippers: gluten-free certified, non-GMO, no MSG, high in protein and fibre, no preservatives and cholesterol free.
Alvarez said: "I am very excited to join the passionate Beanitos team. With so many snacking options out there, Beanitos offers a snack platform that is rich in plant-based protein and fibre in a wide variety of delicious flavours. Together, we will continue to innovate the snack industry and help educate consumers on the superfood power of beans."