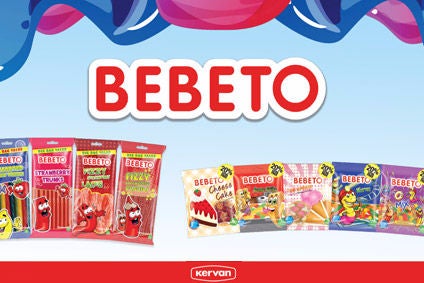 Turkey's Kervan Gida, which produces candies including the Bebeto jelly brand, has acquired UK-based Dexters Confectionery for an undisclosed sum.
Paul Simpson, the commercial director of Kervan Gida's UK subsidiary, told just-food today (9 January) the deal with Dexters, which owns a number of confectionery brands and has an agreement to distribute The Jelly Bean Factory candy brand in the UK, was completed towards the end of last month. Simpson said Kervan acquired responsibility for Dexters' confectionery at the start of January and will be selling the UK firm's confectionery products in addition to its own.
Simpson said Kervan Gida is already looking at expanding the reach of Dexters' candy, including Paint Brush Lollies and Dexters Necklaces, from beyond its largely UK wholesale confectionery presence into major retail outlets across the country and potentially overseas markets.
Simpson said Dexters produces none of its own confectionery, with manufacturing instead handled by various other suppliers. He said that arrangement would continue on a "business-as-usual" basis for the time being. "Certainly, Kervan in Turkey has the capability to produce some of the Dexters products itself but, in the short- to medium-term nothing. will change," Simpson said. "In the future, if we think we can improve on that, we would be foolish not to think about it, but we are not looking to do that now."
Kervan Gida is a 20-year-old business. The company's Bebeto brand went on sale in the UK in 2015 and has "established a focused core customer base within the independent and convenience retail sectors". Kervan Gida UK operations began in 2016. The company has a global turnover of around GBP80m (US$84m), of which the firm's UK arm represents around GBP8m, Simpson said.
He added: "Dexters has made good business across the UK market over the past 25 years and we now look to expand on that," Simpson said. "The acquisition demonstrates that we're serious about delivering growth for both the Bebeto and Dexters brands in the UK and this activity is a key part of our strategic plan."
The owner and manufacturer of The Jelly Bean Factory, Irish confectioner Aran Candy, was acquired by European confectionery group Cloetta in 2014.