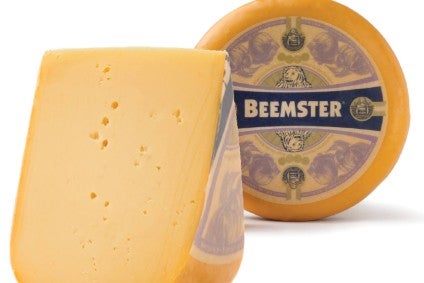 Cono Kaasmakers, the Netherlands-based cheese supplier behind the Beemster brand, is to own a chain of retail stores.
The company has snapped up Amsterdam Cheese Company, a retailer with five stores in the Dutch capital. Financial details were not disclosed.
Speaking to just-food, Gijs Dankers, export manager at Cono Kaasmakers, set out the rationale for the deal, which is not the company's first foray into retail but the first time it has bought a chain of stores.
"The quality of the stores and their premium locations fits in very well with our products and brand. At the same time we are interested in finding new ways to interact and understand our customers and their needs," Dankers said. "It indeed is the first time we acquired a retail business and the only shop we had so far in our own group was the shop at our production facilities."
Cono Kaasmakers, which took its current form after the merger of two co-ops in 1999, is based in the town of Westbeemster in the north of the Netherlands. The co-op produces around 30 million kilograms of cheese a year, supplying its home market and countries including Germany and Japan.
The business also supplies milk to B2B customers including Nestlé and Unilever.