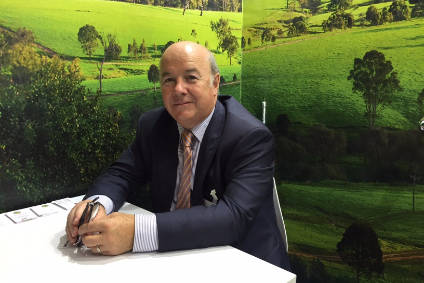 Bega Cheese , the Australia-based dairy group, said today (24 August) CEO Aidan Coleman has decided to retire early next year.
Coleman was appointed Bega Cheese chief executive in May 2011. His previous job was CEO of Australian dairy processor Tatura Milk Industries , which he joined in 2008, a year after Bega Cheese had acquired a 70% stake in the business.
In December 2011, six months after Coleman took the helm at Bega Cheese, the company acquired the rest of the shares in Tatura Milk Industries. His career also includes ten years at Fonterra.
Coleman's retirement was announced alongside Bega Cheese's results for the year to the end of June, which included rising sales and profits. Executive chairman Barry Irvin said: "Aidan has done a wonderful job as CEO of Bega Cheese over the past five years. His focus on business and people development has been a great asset to the company, I think everybody who knows and works with Aidan respects both his leadership skills and personal qualities. We wish Aidan all the best in his retirement."
Irvin said Bega Cheese is "well advanced in the recruitment process and Aidan will work with us to ensure the transition to new leadership is seamless".