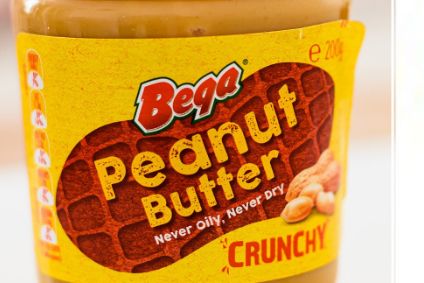 Bega Cheese will get AUD9.25m (US$7.1m) from US food major Kraft Heinz in a long-running dispute the Australian dairy and spreads business won last year over the labelling on its peanut butter products.
"Bega Cheese and Kraft Heinz have now entered into a confidential settlement regarding the issues of monetary relief and legal costs payable in respect of the legal proceedings," Sydney-listed Bega said in a stock-exchange filing today (3 June). "As part of the settlement, all outstanding issues between the parties regarding the right to use the peanut butter trade dress and the legal proceedings have been resolved."
The spat between the two food manufacturers related to the right for Bega to continue to use the yellow lid and labels on its peanut butter under a previous licensing agreement between Kraft Heinz and Mondelez International.
Mondelez sold a clutch of assets in 2017 to Bega, including the Vegemite brand. However, Kraft Heinz had argued the packaging was too similar to its own and claimed Bega only had the rights until the end of 2017.
In April last year, Bega won the case following a decision by the Full Court of the Federal Court of Australia granting the company the right to continue using the labels on its smooth and crunchy peanut butter products. Kraft Heinz then lodged a right of appeal in May which was later rejected in Bega's favour.
Bega added in today's statement: "The terms of settlement include Kraft Heinz making a payment to Bega Cheese of A$9.25 million. Following receipt of the payment by Bega Cheese the legal proceedings will be discontinued. Bega Cheese looks forward to continuing to produce and supply our customers with our much-loved peanut butter products."
In February, Bega issued its first-half results to 27 December. Revenues were up 4.5% at AUD708m, while EBITDA increased 68% to AUD65.8m. Profit after tax rose to AUD21.7m from AUD8.5m a year earlier.
For the year ended 30 June 2020, Bega, which also produces dressings and snacks, posted a 5% increase in revenues to AUD1.5bn. EBITDA climbed 11% to AUD87.8m but net profit slid 33% to AUD21.2m.