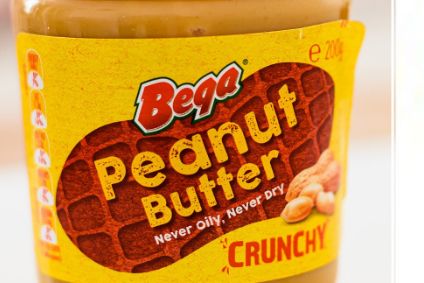 Australia's Bega Cheese has won its long-running legal battle with New Zealand dairy giant Fonterra over the use of the Bega trademark on peanut butter products.
The Supreme Court of Victoria ruled yesterday (25 February) that Bega Cheese is entitled to use the Bega trademark on products outside of a licence agreement with Fonterra without the Kiwi company's consent.
In a statement on the Australian Securities Exchange, on which it is listed, Bega said: "In practical terms, this means that while Fonterra has an ongoing licence to use the Bega trademark on natural and processed cheddar cheese, string cheese and butter, Bega Cheese is entitled to use the Bega trademark on products outside of the scope of the licenced products including on peanut butter."
The legal dispute dates back to early 2018 and relates to a deal the previous year in which Bega Cheese acquired a clutch of Australian and New Zealand grocery brands from Mondelez, including the Vegemite, ZoOsh and Bonox brands, as well as other products that use the Kraft brand under licence, such as peanut butter and processed cheese.
Fonterra started legal action against Bega Cheese over the Australian group's moves to rebrand some of these products as Bega.
It claimed that under a deal signed between the two companies in 2011, Fonterra has what it says is an "exclusive licence for the Bega brand within Australia".
Fonterra sought an injunction against the use of Bega logo on those items but Bega claimed that was an unreasonable restraint of trade.
The Supreme Court of Victoria agreed.
However, it dismissed a claim by Bega Cheese which had contended Fonterra had breached a contractual obligation to market and promote the Bega brand.
The court also dismissed another Bega Cheese claim that Fonterra misrepresented Bega by insinuating all cheese in Bega products was made in the Bega Valley in New South Wales.
just-food asked Fonterra for its response to the court ruling.
René Dedoncker, managing director of Fonterra Australia, said: "We're pleased with the decision that Fonterra will retain the exclusive license for the Bega cheese brand for cheese and butter. Since the 1980s, Fonterra and its predecessor Bonlac have nurtured and built the Bega brand, and supported Bega Cheese Limited to grow and provide good returns back to its farmers, shareholders and community. We will continue to invest in the Bega brand because we believe in it.
"Although we're disappointed with the decision on the trademark claim, we are confident that we can work together with Bega Cheese Limited to continue to grow the value of the brand.
"We will review the judgement in the coming days and consider our options."