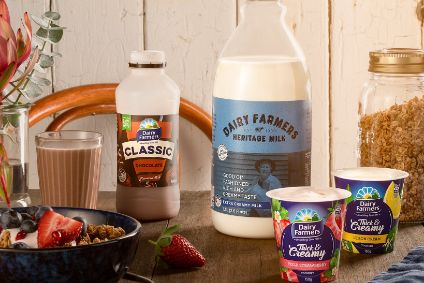 Bega Cheese has indicated it could be interested in buying the dairy and drinks arm of fellow Australian manufacturer Lion after a sale of the assets to China Mengniu Dairy Co. hit the buffers.
"Of course we're interested in dairy consolidation and we're interested in good dairy companies," Bega executive chairman Barry Irvin told The Sydney Morning Herald as the company reported annual results that included higher sales and profits.
On Tuesday (25 August), Mengniu announced it had pulled out of a move to buy the Lion assets from Japan's Kirin Holdings. The AUD600m (US$438.7m) deal won approval from Australia's competition regulator, the ACCC, in February. However, amid growing tensions between Beijing and Canberra, sparked by separate disagreements over 5G technology and Covid-19, Josh Frydenberg, Australia's Treasurer, had indicated he would block the transaction.
"As you've seen in the past, we're sometimes successful and sometimes unsuccessful. And at this stage Lion has not commented on where they think they're going or what they're going to do. So really at the moment, it is all a bit of conjecture," Irvin was quoted as saying yesterday.
Separately, The Australian Financial Review reported Bega has appointed advisers to help the company weigh up a move for Lion's assets, which include the Dairy Farmers and Pura brands.
Bega worked with corporate advisers Kidder Williams and law firm Addisons in 2018 when the assets first came on the market.
Approached by just-food, Kidder Williams co-founder David Williams declined to comment.
In the year to the end of June, Bega generated a statutory profit after tax of AUD21.3m, compared to AUD4.4m a year earlier. Underlying profit after tax rose 3% to AUD31.9m.
Bega, which owns brands including the namesake cheese and Vegemite spreads, saw its revenue rise 5% to AUD1.49bn.