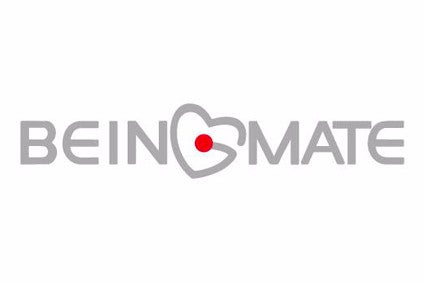 Beingmate Baby & Child Food Co., the struggling China-based business partly owned by New Zealand dairy giant Fonterra, is reportedly seeking state-owned support as part of a strategic review.
The New Zealand Herald reported this week Beingmate is in negotiations over what the infant formula maker has called "strategic co-operation and investor issues" that will take the form of a Chinese state capital injection. The newspaper added the business is working with controlling shareholder Beingmate Group, which is owned by its chairman Sam Xie, but has not signed any legally binding agreements.
State-owned investment and co-operation would "protect the company's long-term strategic development and value realisation, help improve corporate governance and achieve transformation," Beingmate reportedly said in a statement.
Fonterra, the world's largest dairy exporter, owns an 18.8% stake in its business venture with Beingmate, which has been generating annual losses. But speculation has mounted of late that the New Zealand cooperative might look to offload its holdings after announcing a strategic review of its own business in September following the co-op's first-ever loss.
Marc Rivers, Fonterra's chief financial officer, said then that "all options were on the table" when asked during a media call whether the review could result in a sale of the Beingmate stake.
Fonterra posted a net loss after tax of NZD196m (US$128.5m) for the 12 months ended in July, compared to a NZD745m (US$511.1m) profit a year earlier.
From Beingmate's standpoint, the Shenzen-listed company may at last be turning its financial performance around after reporting two consecutive years of losses. According to The New Zealand Herald, it posted a profit of CNY27.96m (US$4m) in the first nine months of its current financial year, compared to losses of CNY1.06bn and CNY780m in 2017 and 2016, respectively.
The New Zealand Herald referred to comments made by dairy analyst Song Liang in a report by Guangzhou's Yangcheng Evening News, saying Beingmate "courting Chinese Government-backed investment opportunities could offer a solution to both partners".
"Do not rule out that Fonterra really wants to withdraw, and then the shares are transferred to the state-owned background investors," Song said.
just-food has approached Beingmate for an update on the future status of the venture.
Meanwhile, a Fonterra spokesperson told just-food: "Our review of all assets and investments – including Beingmate – remains underway and we have nothing to add at this time."
Back in July, Beingmate appointed a former executive at the Chinese unit of the Netherland's FrieslandCampina, Bao Xiufei, to try and turn around the business. It remains to be seen whether the company can deliver a full-year profit on the back of previous losses.