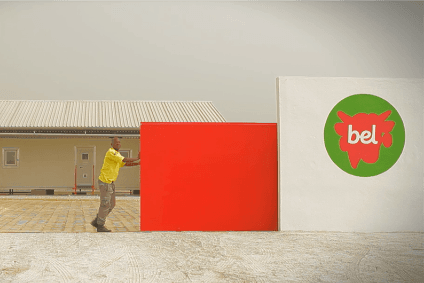 Bel Group, the French cheese maker behind brands including Boursin and The Laughing Cow, saw its profits rise in 2016 but has warned dairy costs would weigh on margins this year.
The company booked a net profit of EUR213m (US$226.2m) in 2016, up 15.6% on a year earlier. Its operating income climbed 9.5% to EUR298m.
Bel noted how its operating margin was above 10% last year, up from the 9.2% it generated in 2015. However, the business had a note of caution about margins this year. "The new hike in dairy raw material prices announced at the end of 2016 is expected to weigh on operating margin in 2017."
The company announced its 2016 sales figures last week. Sales came under pressure from currency exchange, declining 0.4% on a reported basis to EUR2.9bn. Organic sales, stripping out exchange rates and the contribution from Moroccan dairy Safilait, in which Bel acquired a majority stake in 2015, fell 1%. Lower sales in Bel's Europe and the Middle East and Africa reporting regions, which declined 3.3% and 1.5% respectively, offset growth in the Americas and Asia Pacific, where sales increased 5.2%.
Looking into 2017, Bel said: "In Europe, markets remain affected by fierce competition among food retailers that is unfavourable to rolling out campaign plans for the group's brands. The uncertain geopolitical and economic environment in numerous world regions continues to cloud visibility.
"The group will focus in particular on its future projects in the healthy snack market, following the consolidation of its latest acquisitions, Safilait and MOM."