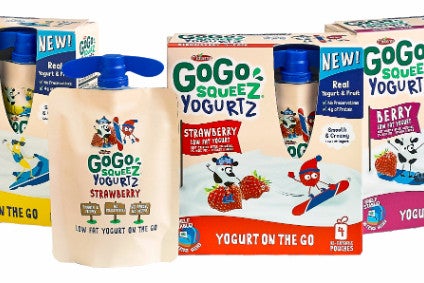 Bel Group, the cheese maker behind brands including Babybel and The Laughing Cow, is in exclusive talks to buy French fruit snacks and dessert business MOM Group from private-equity firm LBO France.
Under the proposed transaction, Bel would take a majority stake in MOM, with MOM's management team remaining minority shareholders. MOM has been majority-owned by LBO since 2010.
The deal is aimed at "creating a major global player in the healthy snacks segment", Bel said. "The deal would enable Bel and MOM to fashion together a major global player in the healthy snacks segment, founded on strong and innovative brands, and very highly complementary product ranges and territories."
MOM operates in France and the US through the Materne, Mont Blanc, Pom'Potes and GoGosqueeZ brands. Over the past five years, the business has doubled in size and in 2015 the group generated sales of EUR362m (US$404.4m). MOM employs 1,300 people across four production sites – two in France and two in the US.
Antoine Fiévet, Bel's chairman and CEO, said the agreement "represents an historic opportunity for Bel" to "accelerate the building of a major player in single-serving healthy snack portions".
He added: "The perfectly complementary nature of the product ranges is ideal for meeting growing consumer expectations and the nutritional challenges facing many, many countries. Focusing the teams on a limited number of brands with strong international potential, and combining the industrial expertise and innovative capabilities of Bel and MOM creates an extraordinary foundation for growth."
Michel Larroche, MOM Group's CEO, said the company expects to benefit from Bel's international presence to expand into new markets. "For MOM, a merger with Bel offers a unique opportunity to accelerate the growth of our healthy, fruit and dairy snack brands, by leaning on the Bel Group's extraordinary international reach. Our merger with Bel will help create a French, healthy snack-food company that will be uniquely positioned and supported by international brands."
The deal will be submitted to both companies' labour representation bodies for consultation and to the competition authorities for approval. It will also be subject to the usual closing conditions, with a view to completing the transaction by the end of 2016.
Financial terms were not disclosed but Bel said the acquisition would be financed through its own financial resources and additional debt.
Free Report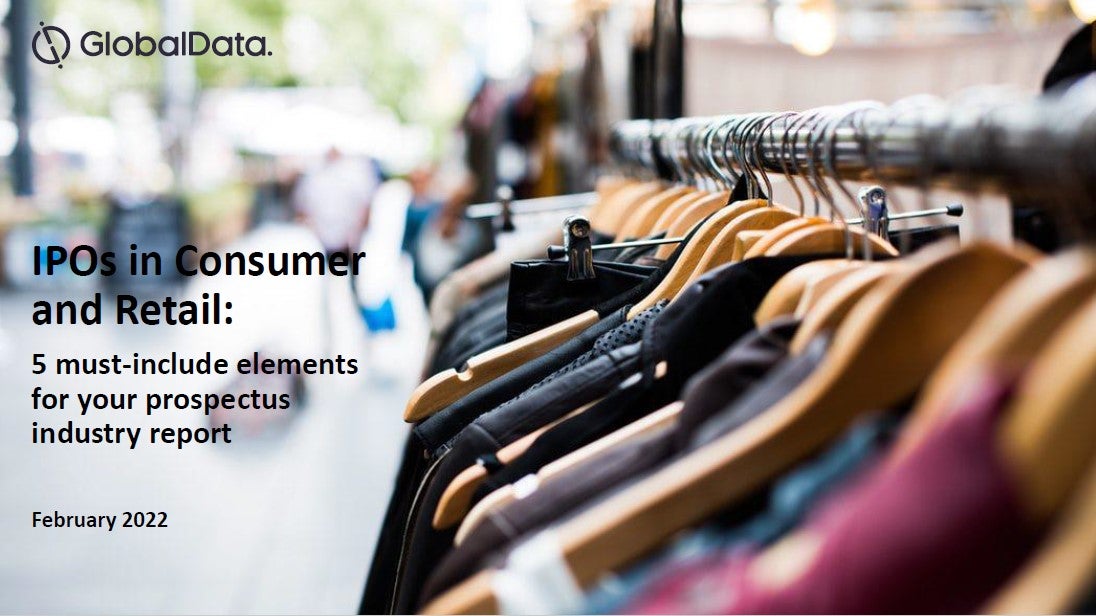 What's missing from your IPO industry assessment?
IPO activity all but stopped in 2020, as the investment community grew wary of the effects of COVID-19 on economies. No matter how deserving a business was of flotation, momentum was halted by concerns of when a 'new normal' of working patterns and trade would set in. Recently, sentiment has changed. Flotations picked up again during the second half of 2021, and now in 2022 the mood is decidedly optimistic. Business leaders have their eyes on fast rebounding economies, buoyant market indices and the opportunity once again to take their businesses public. As a result, global IPOs are expected to hit back this year. With GlobalData's new whitepaper, 'IPOs in Consumer and Retail: 5 must-include elements for your prospectus industry report', you can explore exactly what is needed in the essential literature. GlobalData's focus lies in the critical areas to get right:
Macroeconomic and demographic environment
Consumer context
Industry environment
Competitive environment
Route to market
Interested to learn more about what to include in your IPO Industry Assessment report? Download our free whitepaper.
by GlobalData