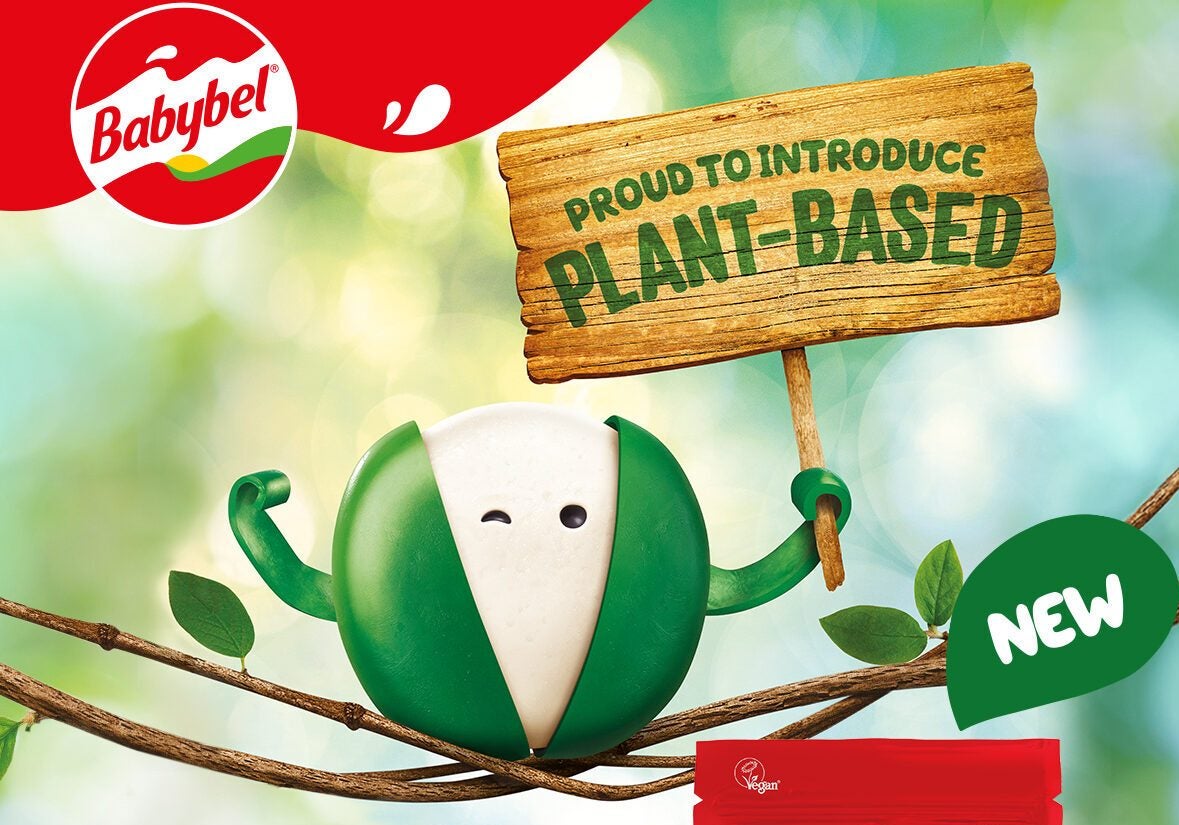 French cheese producer Bel Group has announced a partnership with AI-powered start-up Climax Foods to develop plant-based versions of its brands.
The Babybel and Boursin maker has also acquired an equity stake in the US start-up for an undisclosed fee.
Bel and Climax will create plant-based versions of cheese brands Babybel, Laughing Cow, Boursin and Kiri. The companies will also work on products sold under Bel's existing plant-based cheese brand, Nurishh.
Bel is aiming to make these plant-based versions "indistinguishable from their dairy counterparts." The company is aiming to launch the products in the US and Europe by the end of 2024. Bel has an objective to balance its portfolio with 50% dairy products and 50% fruit- and plant-based products.
"Food is a key lever to address climate change, and we, at Bel, have a strong determination to explore new territories and develop innovative solutions that will define the future of food, for all," Bel CEO Cécile Béliot said.
"The products we will develop in partnership with Climax have the potential to make a big difference: they can meet the three-fold challenge of sustainable, nutritious, and accessible. This collaboration epitomises our co-innovation strategy by combining their distinctive technological data science and AI platforms and expertise with Bel's pioneering and historical knowledge," she added.
Nurishh was originally launched in 2021 as Bel's first brand focused on the plant-based market and now offers mock-style cheeses such as cheddar and provolone. In 2021, Bel reported its fruit- and plant-based products made up 18% of its €3.379bn ($3.693bn) revenue.
California-based Climax Foods was set up in 2019. It claims to be developing "the future of food with deep plant intelligence", using machine learning to create foods "by unlocking smarter paths from plants to products, creating a new generation of plant-based foods that will out-compete animal-based predecessors on taste, nutrition, environmental impact and cost".
In a statement announcing the tie-up with Bel, Climax Foods CEO and founder Oliver Zahn said: "AI and data can be game changers in food in terms of delivering optimal taste and texture while at the same time making it affordable and sustainable. Evolving recipes over time is what we've been doing for hundreds of years.
"In addition to changing consumer preferences, climate change requires us to accelerate the evolution of food. Together with Bel, we can make a significant positive impact so that people and the planet are better off."
Bel has partnered with several companies to accelerate its "sustainable growth strategy" with the most recent being an investment into Standing Ovation, a Paris-based ingredients start-up that develops casein.
Caroline Sorlin, chief venture officer of Bel, said: "Our group has always distinguished itself in its ability to dare and change the game with its innovative products.
"The challenge of the food transition is so big that collaborative innovation and the merging of skills is imperative. This partnership is definitely a source of pride, but above all, it is excellent news for the plant-based cheese market."