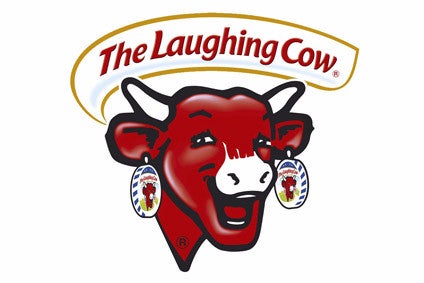 Bel Group, the maker of The Laughing Cow cheese, has officially opened its first production facility in sub-Saharan Africa with a ceremony at its new plant in Côte d'Ivoire.
The 4,200 square metre site, located in Yopougon industrial zone of the country's capital, Abidjan, is to supply the Ivorian market with The Laughing Cow products. The EUR3m (US$3.4m) facility can produce 20m cheese portions per year. This capacity "meets current market needs", Bel said.
Bel said the investment marks "another step" in the group's expansion in Africa, where the company is present in 44 countries and saw organic sales rise by 8% in 2015. The African market is supplied by three production sites located respectively in Morocco, Algeria and Egypt.
"It's truly a pleasure to inaugurate Bel's first manufacturing site in West Africa, here in Abidjan," said Antoine Fiévet, Bel's chairman and CEO. "It's a new milestone for us on the African continent, which has historically been a growth market for Bel. Our strategy calls for producing our products as close to our consumers as possible, as soon as that's possible. With this new site, we can supply the Côte d'Ivoire market and keep a manufacturing lead-time. That's the rationale for this project, which would not have been possible without the support of Ivorian officials and our local partners."
The facility – which first began production in December – is expected to employ 20 people in 2016.
Last summer, Bel acquired a majority stake in Safilait, the third-largest dairy company in Morocco.