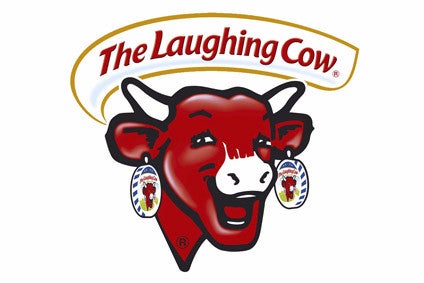 Bel, the France-based cheese group behind The Laughing Cow and Boursin, saw its sales rise in the first quarter of 2016, helped by its operations outside Europe.
The company posted a 2.4% increase in sales to EUR731m for the three months to the end of March.
Sales in Europe dropped 3.3% to EUR380m, affected by exchange rates but also "lower industrial product prices", Bel said.
The group's combined Middle East and Greater Africa division saw its sales grow 8.6% to EUR223m amid "buoyant" volume growth. However, Bel said the division's sales were flat if the contribution from Moroccan dairy Safilait was excluded from the results. Bel bought a majority stake in Safilait last year.
Sales from Bel's combined Americas and Asia Pacific business were up 10.9% at EUR128m.
"As the year unfolds, operations management remains tricky in a persistently low-visibility environment, clouded by economic and geopolitical uncertainties, and extremely volatile foreign exchange rates. Raw material prices have stayed at historically low levels in the first half of the year. Faced with these economic factors, Bel remains confident about its growth prospects owing to its strengthened operating excellence, the favorable geographical spread of its activities, the relevance of its products in its various markets, and the power of its brands," Bel said.