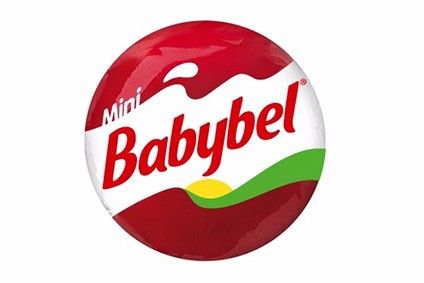 French dairy firm Groupe Bel saw sales fall on an organic basis in the third quarter, hit by declines in Europe.
The Leerdammer and Babybel owner booked a 1.7% drop in organic sales for the three months to the end of September.
On a reported basis, sales were up 3.9% at EUR731m (US$789.3m) but the result was helped by foreign exchange and changes to the scope of the business, which earlier this year acquired a majority stake in Moroccan group Safilait.
Reported sales in Bel's largest division – western Europe – decreased 1.3% in what the company called "fiercely competitive and contracting markets".
In the group's north and east Europe division, sales dropped 11.8%, hit by foreign exchange, the troubles in Ukraine and a weaker economic environment across the region.
Sales in Bel's combined Americas and Asia Pacific business jumped by over 31%, helped by currency fluctuation and increasing Babybel sales in the US.
In Africa, the investment in Safilait boosted sales but Bel said it had seen "expansion" in all markets.
In Bel's near Middle East unit, sales were up on a reported basis thanks to foreign exchange but down at constant currencies amid what the company called a "deteriorating geopolitical environment in numerous markets".
For the first nine months of 2015, Bel said sales rose 6.5% to EUR2.2m (US$2.4m) in the period to the end of September. On an organic basis, stripping out the impact of foreign exchange and one-off items, sales inched up 0.7%.