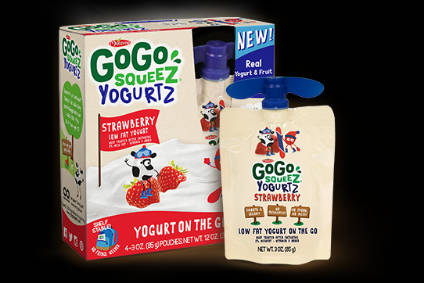 Bel Group has finalised a deal that will see it acquire 65% of fellow French business MOM Brands from investment firm LBO France.
The deal values MOM at EUR850m (US$924.4m), Bel revealed. Announcing the agreement, Bel stressed MOM is a growth business that has "doubled" in size over the last five years, with sales reaching EUR362m in 2015.
Bel entered into exclusive negotiations to acquire LBO's stake in MOM in July. MOM has been majority-owned by LBO since 2010. MOM management will hold the remaining 35% of the business. A liquidity mechanism will allow Bel to acquire 100% stake in April 2022, Bel noted.
Current CEO Michel Larroche will continue to lead the group.
MOM operates the Materne, Mont Blanc, Pom'Potes GoGosqueeZ brands with sales in France and the US. It operates four production facilities.
"This transaction will allow Bel to create a major player in the healthy snacking globally," Bel said. "It provides a unique opportunity to accelerate the growth of MOM based on the international presence of Bel."
Final completion of the transaction remains subject to regulatory approval. This is expected to be granted by the end of the year.
Bel revealed it will finance the acquisition through additional debt totalling EUR500m.