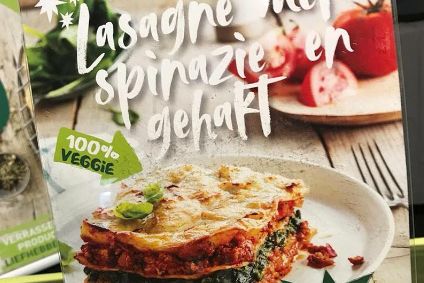 Greenway, the long-established Belgian plant-based food manufacturer, is plotting its expansion following the injection of new capital into the business.
Jan Haspeslagh, the former CEO of Belgium-based frozen produce group Ardo, has paid an unspecified amount for a minority stake in the business and this has already led to Greenway, launched back in 1998, announcing wider distribution for its products.
Until now, its products were only available from retailer Delhaize but they will soon be on the shelves of two other major grocers in the country, Colruyt and France's Carrefour.
In addition, a first national TV campaign will be launched to raise awareness of the company's products, which include plant-based burgers and sausages, faux chicken fillets and ready-meals.
Major shareholder Paul Florizoone told just-food the company wants to be the number one plant-based products business in Belgium and, as part of its growth plans, wants to expand its product offering beyond chilled.
"We have just launched a frozen range and we intend to expand that into ready-meals later," he said.
The company is targeting turnover of EUR6m (US$7.1m) this financial year. It was EUR4.5m in 2019, its last Covid-unaffected year.
Greenway, which also has a number of branded restaurants in Belgium and is well-known for its stalls at music festivals in the country, mainly uses pea protein in its products which are based on locally-sourced ingredients.
Florizoone said that the company's expansion plans do not involve exporting its products to other markets in the short term.
"We have just started exporting to the foodservice market in the Netherlands but for the next two years we want to concentrate on building Greenway into the leading Belgian brand," he said.
"Then we will look to start to expand into neighbouring markets such as the Netherlands, France and maybe Germany."
Florizoone suggests the company's know-how and experience is a differentiator in an increasingly crowded marketplace for meat alternatives.
"We are very good in product development and ours is an authentic brand. It has been our core business for 20 years," he said.