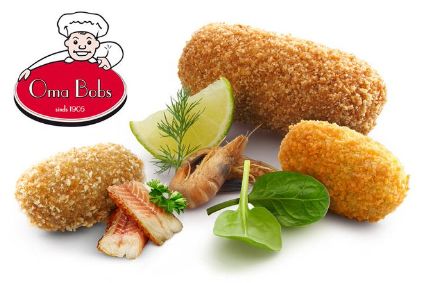 Beltaste-Vanreusel, the Belgian snacks producer, has acquired Netherlands-based croquette manufacturer Oma Bobs for an undisclosed sum.
In a statement, Beltaste said: "Both family businesses share the same vision, continuously offering quality products and services to its customers."
Beltaste said the deal will strengthen its presence in the Dutch market.
The company, founded in 1953, is one of the largest snack producers in the Benelux region.
Oma Bobs is a producer of artisanal croquettes and local speciality bitterballen. It was founded by Jurgen and Saskia Ottenhoff, who started out as restaurant owners serving their homemade croquettes.
Later they started delivering their products to other restaurants in Amsterdam and the surrounding area before instigating production in a factory in Aalsmeer so it could provide its products to a wider market.
Beltaste said that, post-deal, it envisions Oma Bobs becoming one of the largest artisanal producers of croquettes in the Netherlands.
Paul-Emmanuel Vanreusel, CEO of Beltaste, said: "We are very excited to acquire Oma Bobs and are proud that Jurgen and Saskia have given us the confidence to continue their success story.
"Oma Bobs has unique expertise, which makes their products among the best on the market. Our intention is to continue the company's growth trajectory, while retaining its independent, unique and artisanal character."
Jurgen and Saskia Ottenhoff said: "We are proud of what we built. The quality of our products and the accompanying services have always been our first priority. We are delighted that with Beltaste we found a partner that shares the same values. Our customers can therefore count on the same quality and service."