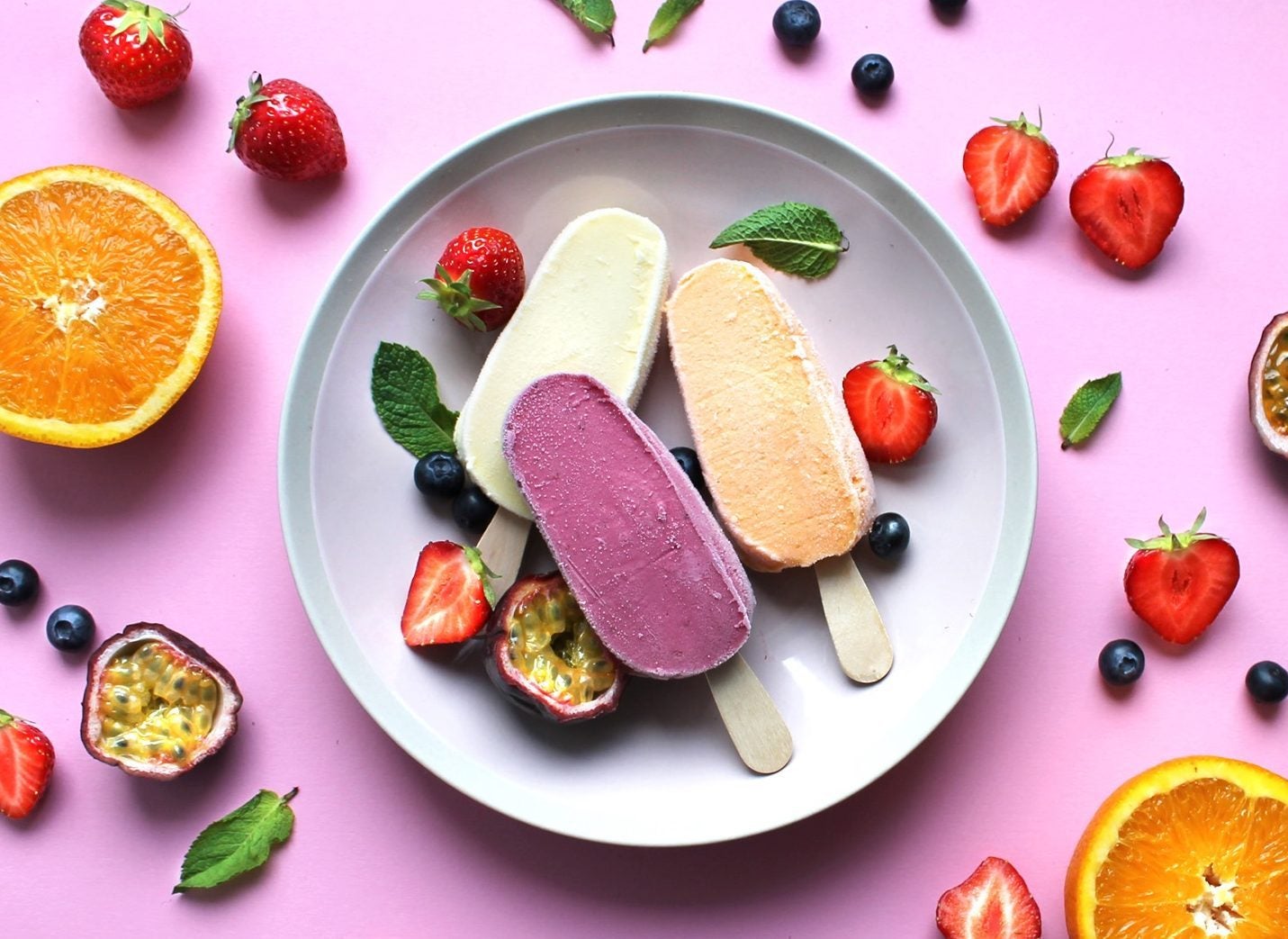 Belgium's Greenyard has acquired dairy-free, Italian-style, ice-cream maker Gigi Gelato, a start-up headquartered in the Netherlands.
Greenyard, a Brussels-listed supplier of fresh and frozen fruit and vegetables, described Gigi Gelato as a "game-changing brand" in the gelato category.
Its products are 100% plant-based, comprising three offerings: strawberry, blueberry and beetroot; mango, passion fruit and fennel; and ginger orange and carrot.
The business, based in the Dutch town of Wageningen, was set up in 2018 by an Italian "gelato master" Luigi Graziosi and two entrepreneurs – Zeno Tosoni and Ralph Barkmeijer. All three are staying on.
In a statement, Greenyard said it will use the company's own retailer and foodservice network as a "commercial springboard for this new product category within frozen fruits and vegetables".
Kobe Vanhaecke, Greenyard's commercial director for frozen food products in Belgium, added: "This is an important step in our journey to market innovative and convenient products that stimulate the consumption of fruit and vegetables. By expanding our frozen product range, we can now provide broader market availability for this revolutionary pure-plant product innovation."
Gigi Gelato's products are made in Italy. Approached by Just Food, Greenyard refused to be drawn on its new asset's annual sales and its principal markets. "Gigi has been introduced in different markets before, including the Netherlands, Portugal, Italy," a spokesperson said.
"We see a growing appetite for healthy and pure-plant foods, also in the frozen snacking industry. This product directly taps into that. Since we closely collaborate with retailers and foodservice partners across the world – e.g. top-20 retailers in Europe – we believe that we can directly tap into the growing potential."
Greenyard's acquisition follows a 2019 endeavour to boost sales and profits. As well as fruit and vegetables, the company produces prepared soups, sauces and meals.
However, last year the business exited the UK's fresh produce market but maintained its presence in frozen.
A spokesperson for Greenyard confirmed at the time that it had a "less than" 1% share in the UK's fresh fruit and vegetables category, with sales of €70m ($75.4m today) in the 2021-22 fiscal year.
"Combined with our small market share, you will understand that it is difficult to grow profitability in the short- to mid-term. We therefore made the choice to focus on the continent and find other solutions for Greenyard Fresh UK. At the same time, we remain very well-positioned in our frozen division in the UK," the spokesperson said.
Greenyard issued its preliminary results in May for the financial year to the end of March. Like-for-like sales were estimated to be up 8% at €4.6bn. Adjusted EBITDA was projected at €167m, a "level just above last year".
Net profit was put at "just below" €10m, compared to €16.9m in the previous 12 months. Debt had fallen to €280m from €304m.
Ahead of the final results due on 14 June, Greenyard said it is targeting €4.9bn in sales for the year to March 2024 and adjusted EBITDA of €175-180m. By March 2026, the company is aiming for sales revenue to reach €5.4bn and EBITDA of €200-210m.