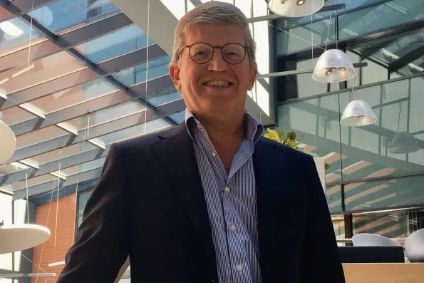 Milcobel has appointed former Unilever executive Nils van Dam as the Belgium-based dairy cooperative's new permanent chief executive.
van Dam, who spent more than a decade at Unilever, in roles including country manager of the FMCG giant's businesses in Belgium and Luxembourg, will join Milcobel with effect from tomorrow (19 May).
He succeeds Erik de Cock, who was named Milcobel's interim CEO in January following the departure of chief executive Peter Koopmans before Christmas. At the time, Milcobel suggested the price it was receiving for its milk had not been high enough.
The co-op's brands include Bruges cheese and Inza milk. The largest dairy business in Belgium, Milcobel is also a private-label supplier to supermarket chains and an ingredients producer for food manufacturers. It has eight production sites, with six in Belgium and one each in France and the Netherlands.
Milcobel chairman Dirk Ryckaert said: "With Nils we bring on board a very versatile manager, who has the right skills to further shape and realise the necessary change processes together with management and employees. As a board of directors, we expect these necessary changes to be implemented quickly in order to improve the milk price position and profitability of our cooperative and to make the investments made more profitable."
Milcobel generated a turnover of EUR1.26bn (US$1.37bn) in 2018, up 4% on 2017. Its 2,600 farmer members collect around 1.6 billion litres of milk annually, which is processed into dairy products such as cheese, butter, milk powder, ice cream, milk drinks, cream and whey. The co-op plans to publish its 2019 turnover at its annual general meeting next month.