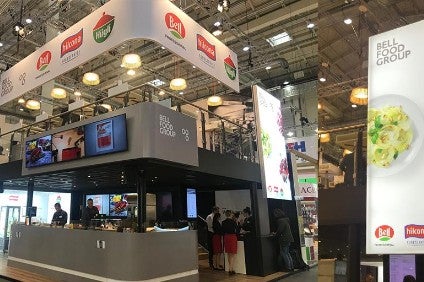 Switzerland's Bell Food Group's Hilcona business unit has acquired the local sandwich operations of European bakery firm ARYZTA, which is in the process of selling off non-core assets under a new management team and board.
The transaction includes Hilcona taking over Aryzta's factory in the Swiss town of Schlieren, located in the district of Dietikon, along with all 25 employees. Bell's business unit in Switzerland is involved in the production of sandwiches, along with pasta, sauces and pesto, and soups.
Bell's CEO Lorenz Wyss said the deal will add to Hilcona's production of "ultra-fresh sandwiches" from 1 August, adding that both companies have agreed not to share additional details surrounding the deal.
"In combination with the Hilcona production site in Orbe [Switzerland] with around 500 employees, this transaction will enable Hilcona AG to respond to the increased demand for a varied range of craft sandwiches," Wyss added.
Meanwhile, Aryzta said in a statement provided to just-food: "In line with the group strategy, Aryzta Switzerland will focus on frozen bakery products in the future. Therefore, the non-core sandwich business will be sold to Hilcona as of August 1. Hilcona will take over all employees, continue to serve customers and make investments in the Schlieren production site."
Switzerland-based Aryzta, which is now listed only in Zurich after withdrawing its listing in Dublin, had been under pressure from a duo of shareholders – Cobas Asset Management in Spain and Swiss-based Veraison Capital – to simplify the business with a new strategy model to revitalise sales and profits.
And it also received a takeover approach from Elliott Advisors (UK), part of US asset-management firm Elliot Management, a proposal that was rejected before Christmas after months of talks.
Now headed up by Urs Jordi as interim CEO and chairman after the departure of chief executive Kevin Toland, Aryzta said earlier in March it had completed the sale of its North American operations, a move that had been previously flagged, with an affiliate of US private-equity firm Lindsay Goldberg emerging as the buyer.
It also sold the remaining stake in French frozen-food retailer Picard in January and disposed of its take-and-bake pizza business in North America to another US PE firm Brynwood Partners, as Aryzta seeks to focus on markets in Europe and the Asia Pacific.
The company has also previously flagged an intention to exit Latin America but nothing has yet materialised under that endeavour.
Hilcona is headquartered in Liechtenstein, nestled between Switzerland and Austria.