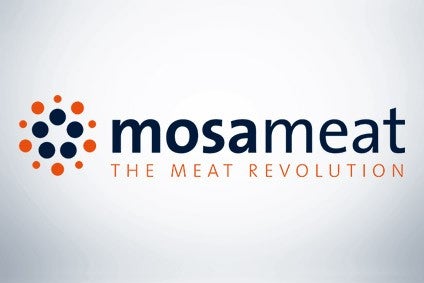 Switzerland's Bell Food Group, a producer of convenience foods, has invested in cell-cultured meat start-up Mosa Meat in the Netherlands for the second time.
Bell said today (9 July) it has invested EUR5m (US$5.7m) in the Maastricht-based business, which developed what it claims was the world's first cultured 'beef' hamburger made from animal cells in 2013 under the auspices of co-founder and chief scientific officer Professor Mark Post but as yet to make its debut in the market.
In 2018, Bell injected EUR2m into Mosa Meat as part of a EUR7.5m financing round that also included M Ventures, the corporate venture capital arm of science and technology company Merck. And Mosa Meat attracted further investment at the start of this year from animal nutrition business Nutreco and US venture-capital fund Lowercarbon Capital
At the time, Mosa Meat said it had also entered a partnership with Nutreco, located in Amersfoort, Netherlands, and a wholly-owned subsidiary of Dutch multinational SHV Holdings, to supply base materials.
Bell, which also supplies meat and charcuterie products in Europe, said in a statement the new capital will be used for the commercial production and marketing of cultured beef, including the construction of a manufacturing plant and the scaling-up of the technology as means to getting the first product launched in Europe by 2022.
"With this investment, the Bell Food Group reinforces its ambition to actively participate in shaping new trends in the convenience food sector and play a leading role in the booming market for alternatives to meat," Bell said.
Zurich-listed Bell expanded on the way forward for Mosa Meat: "The first pilot production plant will commence operation in 2021. In the course of 2022, the first industrial production line will start and the first products will be launched on a small scale in selected restaurants in test markets, in and possibly outside Europe. In addition, plans are in place to commission the first high-volume production plant by 2025," it said.
It added: "With the investment in Mosa Meat, the Bell Food Group wants to support the long-term development of new production methods that offer a possible alternative to consumers who are re-evaluating their consumption of meat for ethical reasons."
Gian Marco Werro, an analyst at MainFirst, commented in a research note this morning: "We expect Bell to still hold a minority in Mosa Meat. The start-up is a pioneer in this alternative product to classic meat, for which we see big market potential in the mid-term. However, the respective international competition for meat and fish alternatives (excluding plant-based substitutes) is already intense."