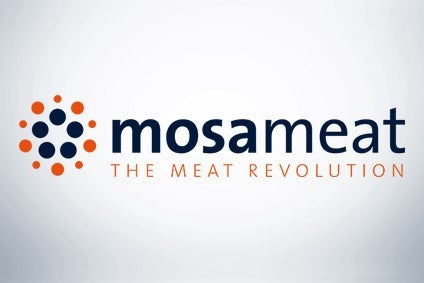 Switzerland-based convenience food supplier Bell Food Group has invested EUR2m (US$2.4m) in Mosa Meat, a cultured-beef start-up in the Netherlands.
"The objective of the upcoming development phase is to successfully bring cultured beef to market by 2021," Bell said today (17 July). "The Bell Food Group supports the development and research work [at Mosa Meat] with its expertise and know-how as one of the leading producers of meat and charcuterie products in Europe."
Maastricht-based Mosa Meat said the investment was part of EUR7.5m it had raised to launch cultured meat by 2021. Bell was a "co-leader" in the financing along with M Ventures, the corporate venture capital arm of science and technology company Merck, Mosa Meat said.
According to Bell, Mosa Meat has developed a technology for producing cultured beef directly from animal cells led by co-founder and head of research Professor Mark Post of the University of Maastricht, who is considered to be the "global pioneer in the production of cultured meat".
Bell added it is making the investment in Mosa Meat to provide an alternative to consumers who are re-evaluating their intake of meat for ethical reasons and to help offset increasing global demand for traditional meat products.
Based on calculations by the Food and Agriculture Organization of the United Nations, global appetite for meat will increase by 70% by 2050, Bell noted, and "current production methods will no longer be able to sustainably meet this increase in demand".
Mosa Meat CEO Peter Verstrate talked up the benefits of having Bell and M Ventures as backers.
"M Ventures brings strong experience in early-stage financing of science-based companies like ours and has added tremendous value throughout the fundraising process, while Bell Food Group brings strong downstream capabilities in meat processing and distribution. We think this is a perfect collaboration," Verstrate said.
The investment by Bell follows its April acquisition of Swiss salad, vegetable and fruit business Sylvain & Co. through its subsidiary Eisberg.
And in January, Bell bought Dr. A. Stoffel Holding, the majority shareholder in local peer Hügli.