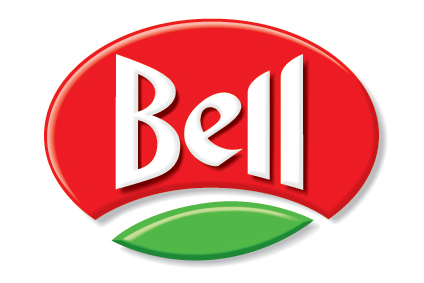 Swiss meat processor Bell Group has booked rising first-half sales and earnings, with its top line helped by recent acquisitions.
Bell said sales for the first half of the year were CHF1.6bn (US$1.66bn), up 26.2% on the first six months of 2015.
EBITDA increased by 32.4% to reach CHF119.8m. Bell said net profit after third-party interests rose by 13.3% to CHF36.2m.
Bell said the first half of 2016 was dominated by the acquisitions of convenience salad maker Eisberg Group and the Austrian poultry firm Huber, and the effects of the majority takeover of Hilcona in May 2015 and the "challenging conditions on the markets".
Sales growth "was mainly driven by the consolidation of the acquisitions", Bell said.
"The poultry specialist Huber has been consolidated in the group accounts since 1 March 2016, and Eisberg specialising in fresh convenience fruit and salads has been consolidated since 1 May 2016," Bell said. "In contrast to the previous year (only May and June), Hilcona's full half-year sales of CHF276m are consolidated in the group accounts. Nominal sales were also affected by higher raw material prices and currency translation differences. The Bell Group's total sales volume for the first half was 191,928 tonnes (+59.5%)."
Bell said the increase in volume was down to its acquisitions and growth posted in Switzerland.
Alongside the first-half results, Bell announced it is set to take Swiss charcuterie specialist Cher-Mignon in the country's Valais region.
While effective cost management and the contributions from the acquired companies had a positive effect, Bell said higher costs for raw materials and "fiercer competition continued to put pressure on the margins".
"The Swiss retail and food service markets were buffeted by the effects of shopping tourism and the unfavourable weather conditions in the first half of the year," Bell said. "Depending on the animal species, prices for raw materials also rose by up to 9%. In spite of these difficult conditions, Bell Switzerland turned in a solid performance. Sales increased by 4.1% to CHF934m (CHF +36.5 million) and sales volumes grew by 2.3% to some 62,000 tonnes, mostly due to strong sales promotion measures."
Bell said an extension to its poultry plant in Zell, Lucerne, was finished on time and "was commissioned smoothly in June".
However, Bell Germany "is also confronted by a challenging and competitive market", the company said. "Competitive pressure is increasing listing volatility, and raw material prices rose substantially in the second quarter in particular. These factors affected the results: sales contracted by 2.3% (-5.9 % in local currency) to CHF213m, and sales volumes declined by 1.9% to 32,551 tonnes. The branded goods business performed well – the brand concepts are successful and further progress was made with market penetration."
Construction on an additional plant for Spanish ham specialities close to Madrid is due to start at the beginning of 2017, Bell said. "When this facility is finished, the new annual capacity of more than one million hams will give Bell new opportunities for national and international marketing activities."
"In the second half of 2016, the focus will continue to fall on the smooth integration of the acquired companies and the operational measures that were implemented to further strengthen Bell's operating efficiency and performance."