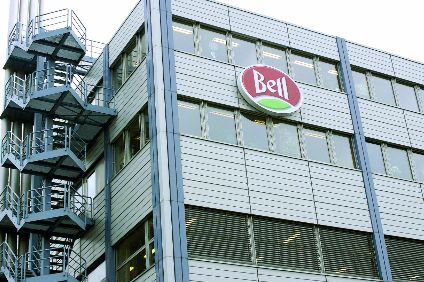 Bell Food Group is to start the construction of a salads plant in Austria this month in a bid to meet growing demand.
The Switzerland-based company is to build the factory near the Austrian city of Linz. The plant, which is expected to be commissioned in the autumn of next year, will focus on the production of fresh-cut salads, a Bell spokesperson said.
"The convenience segment in Austria is growing. However, there is currently no comparable production plant in Austria. For this reason, we see great volume potential in this segment," the spokesperson said.
Bell is principally looking to use the new plant to supply retail customers but the spokesperson added the company is also intending to deliver from the site to foodservice clients.
The group is also adding to its manufacturing network through projects in Germany and Spain.
In Germany, an extension to Bell's turkey production plant in Bavaria is on schedule to be commissioned in the third quarter of 2017.
In Spain, Bell laid the foundation stone in the first half of 2017 for another factory to make "Spanish ham specialities", the spokesperson said.
"The popularity of Spanish ham specialties is growing throughout Europe. With the new plant, Bell is increasing its annual drying capacity to more than one million hams per year," the spokesperson said. "Our hams are produced for both branded and private label and we deliver it to customers in the retail as well as in the foodservice sector."
Five months ago, Bell took over the production plants of Spanish charcuterie specialist Nobleza Ibérica in Extremadura to strengthen its position in the category.
Last month, Bell booked rising first-half profits despite seeing a "substantial" rise in pork commodity prices in some key European markets.