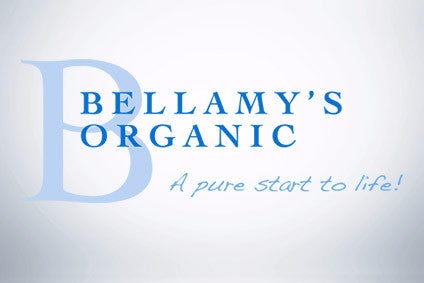 Infant formula maker Bellamy's Australia has requested the trading halt on its shares to be extended until it determines the impact talks with "key supplier/manufacturers" will have on its financial results.
The company originally requested trading of its shares be suspended earlier this month. At the time, Bellamy's said the suspension was "necessary for the company to manage its continuous disclosure obligations whilst it continues with a review in order to finalise an updated announcement of the impact of trading conditions on the company's expected financial results".
In a regulatory filing today (21 December), Bellamy's said: "The company expects the voluntary suspension to last until the earlier of the release of an announcement of the company or the commencement of normal trading on 13 January 2017."
Bellamy's shares tumbled at the beginning of this month after the company admitted recent regulatory changes in China were affecting its sales.
The company said it had seen "temporary volume dislocation" in Chinese sales channels that are adjusting to the new import regulations put in place by Beijing earlier this year. The group also admitted its sales on Singles Day, the biggest retail sales day in China each year, were "below expectations" despite being "significantly stronger" than a year earlier.
However, Bellamy's insisted it saw "vast" opportunity in China and said it remains "positive" about the overall "long-term revenue outlook" for the business but the market reacted negatively.